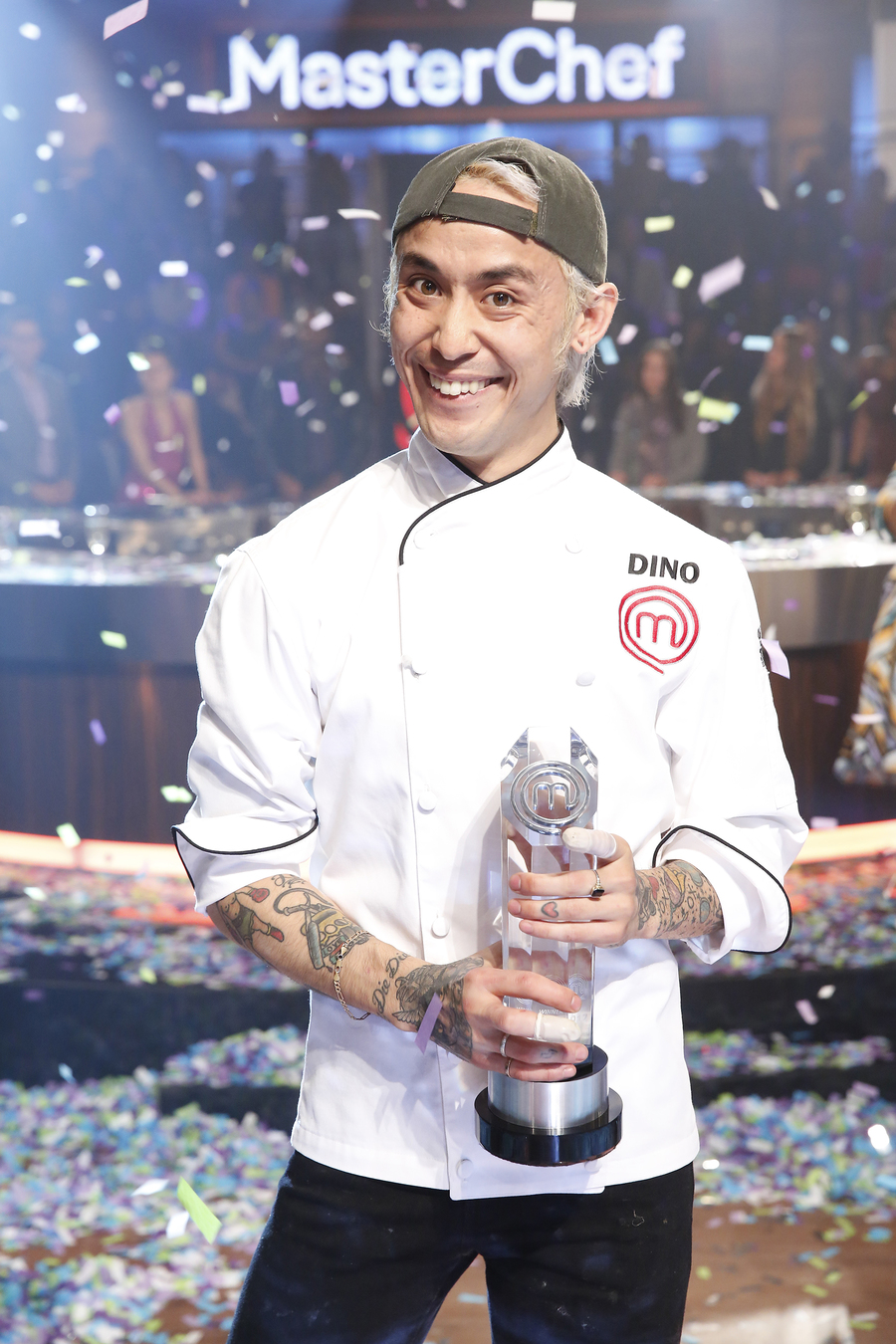 Last night, season 8 concluded in an unforgettable finale as Gordon Ramsey and fellow judges Christina Tose, Aarón Sánchez and guest judge Joe Bastianich crowned Dino Luciano "Masterchef."
Luciano, 28, is a dancer (and a chef obviously) from Bensonhurst, New York and won the "Masterchef" grand prize of $250,000 and will also be a featured chef on the Masterchef Cruise setting sail later this year.
After earing the title of "Masterchef," Dino Luciano said, "It's when I stepped out of my comfort zone that things started to flourish," he added, "Best thing I've learned this year, don't let your fear of what could happen make nothing happen."
The show's Emmy Award-nominated host, judge and executive producer Gordon Ramsay said, "Dino was the dark horse in this competition...but his passion, artistic sense and unconventional eye propelled him to the finish line."
Congratulations to Season 8 "Masterchef" winner, Dino Luciano!
Photo credit: Greg Gayne / FOX