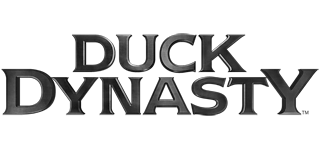 by Ashley Thompson
It's no secret that the Robertsons love competition. But their wives love dancing. So instead of their usual couples game nights the men have decided that the next date will involve frog hunting. Kori, on the other hand, has decided that if the women have to go then a deal must be made. If the women gather more frogs, the men have to go dancing. Willie, Jase and Jep... dancing. Please, please, please get more frogs, ladies!!! With Phil (their secret weapon) shows up, there's no doubt they'll win. But Phil says, "I'm not in it for the dancin'... I'm in it shut them boys of mine up." It doesn't sound like Phil has too much confidence in the women, though. He basically describes them as yuppies when he speaks of them. They may be yelping and squealing at the bugs but they are trying. And giving good entertainment.

For men who don't want to go dancing, they sure do bust a move when they catch a frog. Tally: men 10, women 1. Phil comes in with the compromise of one dance for one frog.

Meanwhile, John Luke and his new wife, Mary Kate, are moving away for college. An easy task until Miss Kay and Uncle Si show up to help them pack. Kaye feels the kids need to take everything they have ever had in their entire life. Uncle Si thinks they need to compromise and take only the basics. John Luke and Mary Kate want to take so much stuff they have decided to take two trucks instead of consolidating their crap. I think they have pool noodles at Walmart in your new college town... no need to take up space when you won't even have a pool.
Photo credit: Gurney Productions