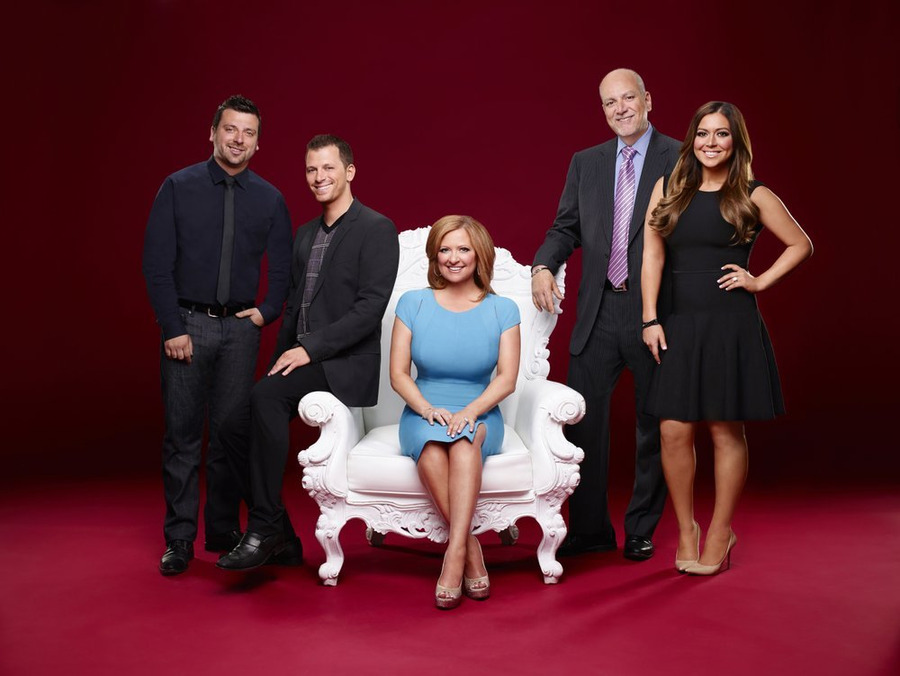 by Jessica Blackwell
After a particularly dull first season, Caroline Manzo and her brood are back. I'm surprised that Bravo didn't cancel the show due to lack of drama, but now they've got another shot at catching our attention. 
Much has changed since we last saw our favorite New Jersians, including how involved Caroline is in the lives of her children! Just kidding - she's still meddling daily! Lauren is still residing with her parents as she was before, but now she's freshly engaged to Vito and planning her wedding. Even though they're engaged, when Vito sleeps over, he has to sleep in one of the boys' rooms. No monkey business in the home of Caroline Manzo! Chris and Albie no longer live or work together. Albie lives back at home, and Chris found new roommates. It seems that they shelved the Blk business for a while, so Albie is going into the cananabis business and Chris is trying to strike out on his own. Yes you read correctly, weed. Almost makes Chris' original dream of a strip joint/car wash seem respectable. Mama Manzo must be so proud. 
Since they don't live or work together anymore, Chris and Albie are understandably less close. Not because they hate each other, but simply because they spend less time together. Any fool could realize why that would happen, except Caroline. Remembering her own issues with her siblings, namely Dina, she went on a rampage and convinced herself that Albie and Chris were feuding. They were fine before she got involved, but she made Albie question if Chris was actually upset with him, so they had to have a heart to heart. Mama needs to learn to leave well enough alone! Side note: she and Dina are actually cordial enough to be in the same room now. 
Hopefully the Manzo's will serve up more drama than last season, unless they want to get axed! Stay tuned to see how the second season plays out. 
Manzo'd With Children airs Sundays at 10/9c on Bravo
(image courtesy of Bravo)