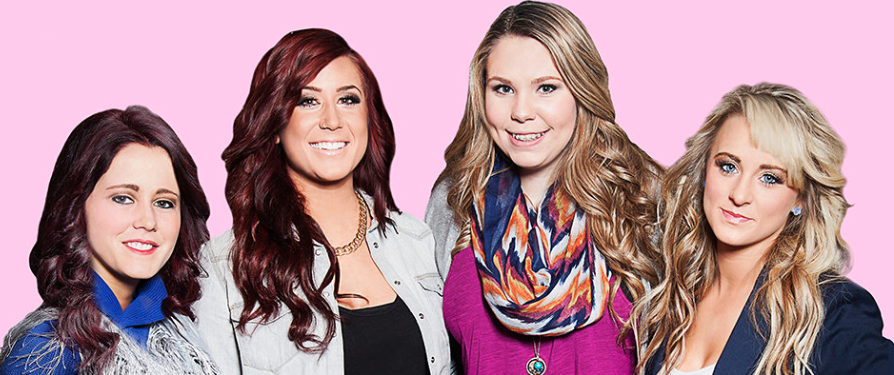 by Jessica Blackwell
Our second favorite Teen Moms (sorry guys) are back for their 6th round with MTV and based on the promos and last night's premiere, I 'll say that we're in for a wild ride this season. Custody battles, drug addictions, arrests, and more! Here's how all of our mommies are doing:
 
Jenelle
It appears that since the birth of Baby Kaiser who looks exactly like his daddy, things have calmed down between Nathan and Jenelle. But just because they aren't going at it anymore, doesn't mean all is well and peaceful. This season, they have a new opponent: Barbara herself. Jenelle is still trying to get Jace back, but Barbara is hesitant to hand him over, especially because of Nathan. It's no secret she doesn't like him, and she's also pissed that his mom is getting to spend more time with baby Kaiser. When Nathan surprised Jenelle with a trip to St. Thomas for her birthday, Barbara was p'od that Nathan's mom would be watching Kaiser, and then started an argument with Jenelle. Right now it appears that Jenelle is winning the "I'm better at life, give me back my son" argument, but the previews for the season show her having Nathan arrested again. Same ole, same ole!

Leah
As of right now, she's still denying that she has a drug problem, which we know isn't true. The tabloids caught onto that long ago and she entered a treatment program earlier this year. Corey, who is smarter than I originally gave him credit for, picked up on the issue and tried to get primary custody of the twins. She had to appear in court, where he accused her of using drugs and being an unfit mother. In order to keep custody, she had to agree to get Aly to her therapy and the girls to pre-school on time. Oh yea, and she had to take a drug test, but she passed that because the prescription drugs she was using are legal! It looks like Jeremy leaves her, and given that we know she goes to rehab, this appears to be Leah's toughest season yet.

Kailyn
I really had hope for Kail. Her emotions may have been out of whack in the past, but she always had a good head on her shoulders. This season, I am extremely worried for her and Javi. Filming began at their home when Kail received a text message from a male classmate. It simply asked if she had class that day, but Javi went into a jealous firestorm and refused to pick Isaac up from school and ruined the plans she had to attend a concert with friends. A concert that Kail didn't even want to ask him to attend because of how he would react. They seem to be having huge trust issues.

Chelsea
Contrary to Kail, Chelsea is one I used to worry for, but she seems to be doing ok. She's in a new relationship with a great guy that loves Aubree. The cameras caught Cole playing eagerly with Aubree and easing into what seemed like a step-father role (take note Farrah from Teen Mom OG). Her challenge this season will be baby daddy Adam going for 50/50 custody of their daughter. It seems that Adam hasn't drank alcohol or done anything irresponsible in 15 months (his words) and is on his way to a career as a personal trainer, so he wants joint custody of both of his daughters. Luckily, his other baby mama, Taylor, and Chelsea have teamed up and are even using the same lawyer.
Buckle up and stay tuned for the ride Teen Mom fans! 
Teen Mom 2 airs Thursdays at 10/9c

(image courtesy of MTV)