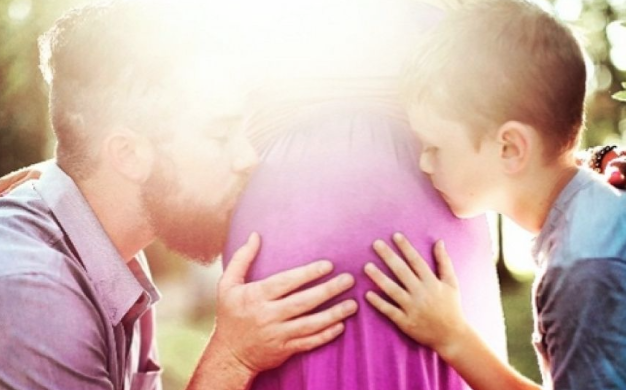 by Jessica Blackwell
The season finale of Teen Mom OG left us rooting for some of the moms, and just plain worried for the others. I'll start with the good stuff. 
Taylor went shopping for engagement ring for Maci and although he didn't buy one and they're not yet engaged, they did purchase a house together. Maci previously said she was worried about rushing into a home before the baby came because she was worried that they would be settling, but they managed to find the perfect house. It's really cute, move in ready, and has plenty of room for them, Bently, and pup Bonnie. I feel certain that they'll be engaged soon, and I am very happy for Maci. 
Next, Ty and Caitlin were hoping to see Carly at the reunion and have her meet baby Nova, but for some reason, Teresa wants to come alone. They took it in stride though, and are happy that things are going well with baby Nova. Caitlin really showed how far her mother has come in terms of her recovery when she and Tyler went away for the weekend and she was allowed to baby sit. It's great to see their relationship blossom after so many years of struggles. 
Now for the bad. Amber is still having a really hard time working out time issues with baby daddy Gary. Gary barely lets her take Leah, and Amber feels it's all about control. I wish I could say that she was wrong, but its really clear how he gets sick pleasure from making her upset. Worst of all, he said some pretty terrible things about Amber in front of the cameras, and in front of Leah. There was a misunderstanding when Leah was sick at school. Gary called Amber and asked her to to go get her, but Amber was annoyed because she can never take Leah when she wants to, but only when Gary beckons. Then she accused him of only wanting her to take Leah so she could pay the bill. Then Gary accused her of not paying any child support in a very long time. Its a very unhealthy situation and it didn't help matters when Gary said that Amber didn't know how to be a mom and that it would be easier if he didn't have to deal with her and if she was just gone. In front of his daughter. No bueno Shirley. 
Now on to worse! Farrah thought after four months of dating that it was the perfect time to introduce her boyfriend Simon to her not so well behaved daughter. He flew in and when the pair picked him up from the airport, Sophia started annoying him. Simon seems like a nice guy, but he really didn't know how to deal with her. It was as if Farrah wanted him to step right in and play daddy. Sophia was hitting him, kicking, and punching him, and Farrah didn't step in. He's never dated a woman with kids, and towards the end, Farrah was just plain forcing her on him. On the ride back to the airport, she made him sit in he back with Sophia even though he clearly didn't want to. Then she forced him to let her lean on him. The whole scene was just awkward...No surprise that he started avoiding her calls shortly after. Especially since she told him during her trip that she wanted to be engaged within a year. Way to keep a man Abraham! 
To find out how the moms are doing now, stay tuned for the Finale Special that airs next week! 
Teen Mom airs Mondays at 10/9c on MTV.