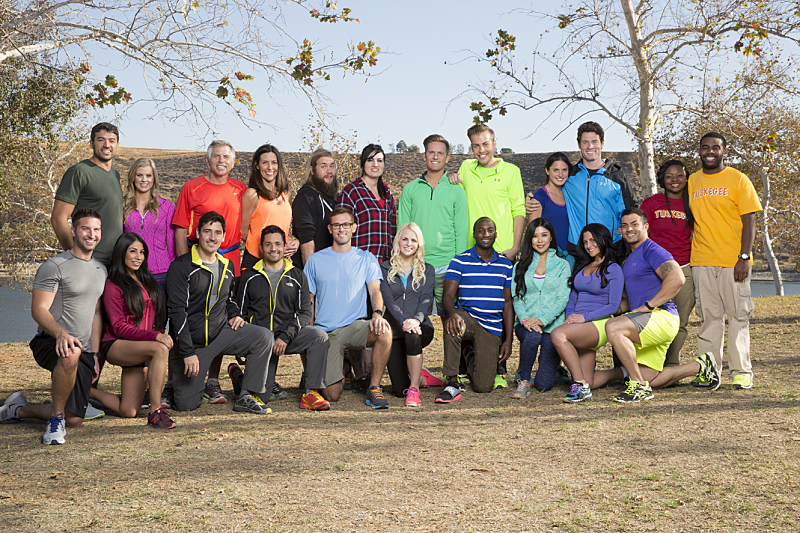 By Jules Palton
The wait is finally over and let the games begin! Multi-Emmy Award winning and popular reality series, The Amazing Race, hosted by Phil Keoghan, returns for its 26th season of competition this week. This exciting and thrilling season will feature 11 teams of dating couples traveling around the world for yet, another opportunity to win the $1 million dollar prize. Six of the couples are in pre-existing relationships, that have appeared on previous Amazing Race seasons. The remaining five, are blind date couples that will meet for the first time upon their arrival of the competition to begin. How exciting is that?

This is set to be one of the most extreme blind dates ever that viewers will definitely not want to miss. "Going on a blind date is one thing, but going on a blind date around the world is like rolling the dice in a big way," said Bertram van Munster, Co-Creator and Executive Producer of The Amazing Race.

Some of the returning couples set to travel around the world include New Kids on the Block member, Jonathan Knight and his partner, Harley Rodriguez; Olympic medalists, Aly Dudek and Steven Langton. Other preexisting couples to come back for competition are Jeff Magee and his partner Lyda Grawn, C.J. Harris and Lebya Simpson from Alabama, Matt Cucolo and Ashley Gordon, as well as Rochelle Nevedal and partner, Michael Dombrowski.

The remaining five couples to participate in the competition include a Navy physician, a registered nurse, and two lawyers who will be meeting for the first time. These include, Hayley Keel and Blair Townsend, Jackie Ibarra and Jeffrey Weldon, Laura Pierson and Tyler Adams, Jenny Wu with Jelani Roy, and Bergen Olson with Kurt Jordan Belcher.
Season 26 of The Amazing Race premieres Wednesday, February 25th at 9:30 pm ET on CBS.
Photo credit: CBS