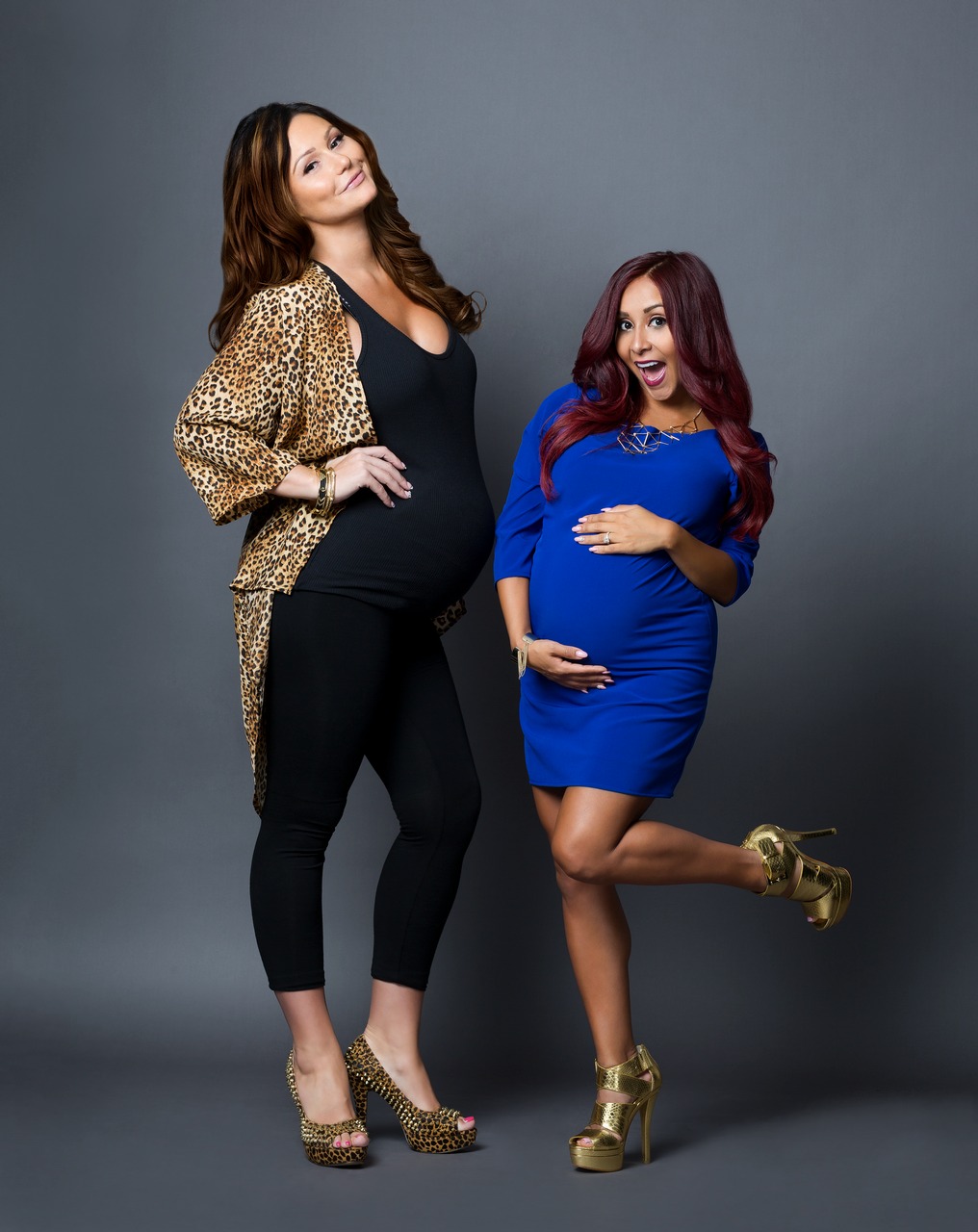 Snooki and Jwoww have kicked off the season premiere pregnant and becoming next-door neighbors. While Jenni is about 6 months pregnant, Nicole couldn't keep a secret from her BFF and tells Jenni she's pregnant, too.
Living in Jionni's parents' basement, they decide to rent the house next door to Jenni and Roger for the summer while they're house is being built. Nicole is excited to be next door to help Jenni and Roger when their baby girl arrives, so they packed their bags and moved next door.
Jenni and Nicole are still up their silly antics, just in the form of parenting these days. Jenni has hired a nanny and didn't want to offend 2 of her best friends so she holds an obstacle course competition, and alas her nanny manages to keep her position.
Jionni and Roger attend what they think is "daddy daycare" which turns into an awkward birthing class where Roger obviously make Jionni play the woman's role.
It's refreshing to see how far Jenni and Nicole have come from their days on Jersey Shore, yet they remain playful and still young at heart. This season should be full of entertainment with double trouble pregnancy.