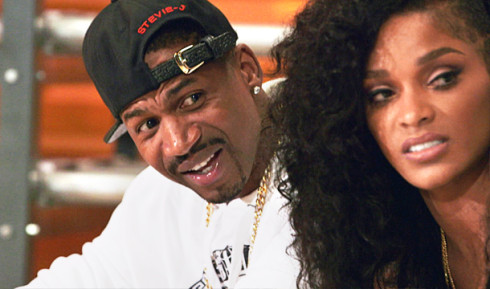 By Joy Morris
Wow! I don't know what else to say about tonight's episode. Let me give you all the 411. Here goes.....
1. It's noted 100% that Althea gets around! All the girls talk about how she's slept with each other's men. Althea doesn't deny it though! She admits to sleeping with Stevie J to Benzino. Benzino didn't care to hear that!
2. Now this is the same thing we've heard over and over! Mimi believes Niko and that he never released the sex tape yet when Arianne confronts him, he denies.
3. Same old thing going on with Josselynn! However, we got to see a little sexy side of the Puerto Rican princess! She auditions dancers with Stevie J. Yet not only does she have her eye on one dancer..so does Stevie J!
4. Looks like Josselynn and Stevie J. Are not the only one's who love to turn it up in the ATL though! Kaleena is looking forward to spending time with Ashley! But..Tony wants in on the action! Sadly he gets denied!
5. Kirk and Rasheeda make up. However, Kirk is still not willing to continue to accept her mom. Looks like trouble is still in the horizon for these two.
Well as always we knew LHHATL would bring us all the excitement! They always know how to deliver!
Let me end with this..you will for sure want to check back with me your girl..Joy Morris next week because after finding out Benzino lost his mom and he and Stevie J are supposed to meet up in Boston for the funeral..we find out that bad things go down! Serious..bad things too! So make sure and check back with your girl next week....Joy Morris! I'm ready to give you more details of the craziness and drama we call LHHATL!
Photo courtesy of VH1