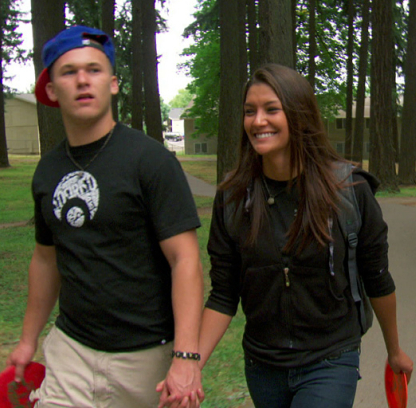 by Gina Scarpa
Through all of the laughs, tears, and brawls this season on The Real World: Portland, one thing has remained constant - the unexpected, yet sweet, relationship between roommates Johnny Reilly and Averey Tressler. The two have been discussing their plans after the show, as Averey wrestles with whether or not moving across the country to be with him is a smart choice. Over the years, we've seen many a couple in The Real World house, some who have made it outside of the show and some who have not. Let's take a look at four other couples from the past to see how things turned out.
Trey and Laura - The Real World: St. Thomas
Can we even call this one a relationship? During their time on the island of St. Thomas, Trey strung Laura along, all while having another girl (Chelsea) back home. One minute, it seemed like he really wanted to make a relationship work with Laura and the next, he'd be ignoring her. They did make an attempt at dating after the show but the distance between them was a major factor in it not working out.
Zach and Ashley - The Real World: San Diego
This couple drew a lot of criticism from their roommates during their season of The Real World. They often kept to themselves, choosing not to be part of group activities. The pair were reunited recently for Battle of the Seasons but had long since broken up. "I have no regrets on how things went on the show," Ashley told RealityWanted. "Do I wish that everyone on our season got to know each other a little better? Yes, but that's the point of The Real World. You naturally gravitate towards an individual or two more then others and, for me, that was Zach." Ashley is happily pursuing a career in New York, while Zach is about to saddle up for a new season of The Challenge.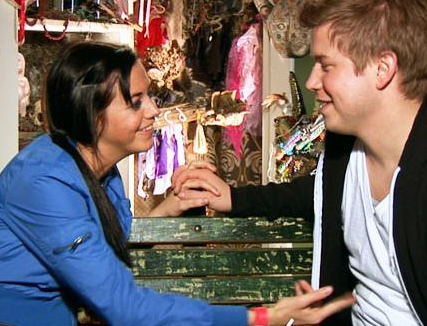 Knight and Jemmye - The Real World: New Orleans
Knight and Jemmye were an on-again-off-again couple during The Real World: New Orleans. They tried to make things work after the show, even moving in together, but Knight ended up breaking Jemmye's trust and they went their separate ways. Though he's tried to win her back, Jemmye felt strongly that he broke her trust and couldn't get it back. Jemmye told RealityWanted that the experience taught her that "having a relationship in the public eye makes it even harder. So many fans were cheering for us and wanting us to stay together which made it extremely hard to end and get over."
Danny and Melinda - The Real World: Austin
Though the Austin season aired quite some time ago (2008, to be exact), it's safe to say that Danny and Melinda are one of the most memorable couples of all time. Fans couldn't get enough of them, especially when he proposed on camera the night before the reunion aired. The couple got married, but divorced shortly after. They recently appeared together on Battle of the Seasons and were cordial, but nothing more than that.

So where do Averey and Johnny fall on the relationship scale? Are they destined to be more Trey and Laura or Danny and Melinda? One thing the couple has done well is find time for one another, and still bond with their roommates as well - or at least, most of them. "We both realized that you need friend time and couple time. We did our best to balance it all out," Averey told us. "Our time became more manageable after we established our close relationships with the people who mattered to us." However, with his jealousy and her stubbornness, it will be interesting to see how things play out when they really are back in the real world.

Don't miss the finale of The Real World: Portland, this Wednesday at 10/9c on MTV.
(Image courtesy of MTV)
Follow Gina @ginascarpa