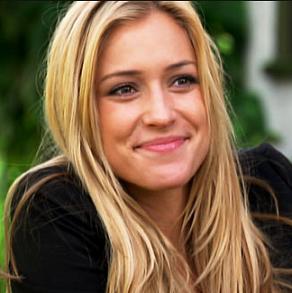 by Michelle Spigner
On tonight's episode of The Hills, some old flames prove they just aren't meant to be rekindled. Brody and Kristin have been hanging out again but Jayde just won't give Brody up without at fight.
Brody and Kristin go out to lunch and reminisce about all the crazy times they had together. She tells him that Jayde texted her and wants to sit down to talk things over. But Brody doesn't think it's a good idea. He has been talking with her as well and she wants him back but he doesn't know where things will go with them. Kristin tells him that as a friend she just wants him to be happy.
Heidi pays a visit to her therapist. She needs help working with her desire to have children but Spencer not wanting to have any... ever. She knows he says he doesn't want children, but she thinks that once they have a baby he will realize that he actually wants them. Her therapist suggests that she wait on whole the baby thing. Heidi wants to go off of the pill and surprise him when she gets pregnant. But her therapist doesn't think that's such a rational decision either because Spencer might be angry because he thinks she did it to trick him. She suggests that she wait and take time to think about it.
Brody and his friends Taylor and Frankie hang out and play pool. Taylor fills Frankie in about Brody and Jayde's big fight. He tells them that he really likes that Brody and Kristin are hanging out again. He thinks they make a good match and she keeps him fun. Jayde on the other hand makes him uptight, emotional and depressed. Brody tells them to but out of his relationship and that Kristin and Jayde are going to meet to talk things over.
Kristin arrives at Citizen Smith in L.A. to meet up with Jayde. Jayde initiates the conversation and just wants to solve their differences. Kristin is mad that Jayde came up to her at Playhouse and attacked her. Jayde denies that she come over to attack her, but says that things just got heated. She asks Kristin why she thinks she feels entitled to butt into everyone's relationship and calls her out for dating other girls' boyfriends. She tells Kristin to go back to wherever she came from because everything was fine before she showed up. Kristin calls her a b**** to her face and storms out of the restaurant. 
The next afternoon Kristin gives Lo the low down about her meeting with Jayde. Kristin respects the fact that she called her and wanted to talk things through. Jayde told Kristin that she and Brody were getting back together, but Kristin just doesn't see it happening.
Across town Heidi and Audrina catch up over lunch and talk about what happened with Audrina and Justin. Audrina doesn't see how it would work out with Justin at all and she proclaims that she is finally throwing him under the rug. Heidi tells her that Spencer went to get a vasectomy. Audrina asks if she will plan out when she has kids or let things happen naturally. Heidi's plan is to stop taking her birth control and leave things to surprise. Heidi doesn't think Spencer knows he actually wants kids and feels like they need to have a family. So she is going to set up a romantic night for the two of them.
Brody and Jayde meet to talk things over. She is upset about what happened with Kristin; she thinks she's crazy. Jayde tries to explain how Brody has made her feel and how she wants things to be, but he keeps interrupting. Jayde doesn't want to fight with him anymore and wants to work things out. She misses him and thinks they should get back together.
The following night Kristin and Brody hang out. Brody talks about his convo with Jayde. He does want to work things out with her and he still loves her. He also cares about Kristin as a friend, but if he gets back together with Jayde it might affect their relationship. Kristin hopes that he is happy, but she really doesn't think it will work out with him. She thinks he could be with a much better girl than Jayde.  Kristin is tired of being between the two exes. First she was in the middle of Justin and Audrina now Brody and Jayde.
That night Spencer returns home to a very happy wife. Heidi has cooked dinner for him and set up the house with candles. Spencer doesn't suspect that Heidi has ulterior motives and thanks her for forgiving him for going to the doctor without telling her. Heidi tells him that she has forgiven him and she is sorry for pressuring him into starting a family.
Back in Malibu, Kristin and Stacie hang out. Kristin tells her that Brody and Jayde got back together.  And Justin is still trying to get in contact with her. He called her and left a message on her phone. He wanted to let her know that he ended everything with Audrina. Kristin doesn't know what she is going to do and just wants to get away from it all. Kristin is sick of all the boys and the town and she and Stacie decide to go to Vegas that weekend and start to pack.
The Hills airs Tuesdays at 10pm ET on MTV.
(Image courtesy of MTV)
For more The Hills links, visit SirLinksALot.net!