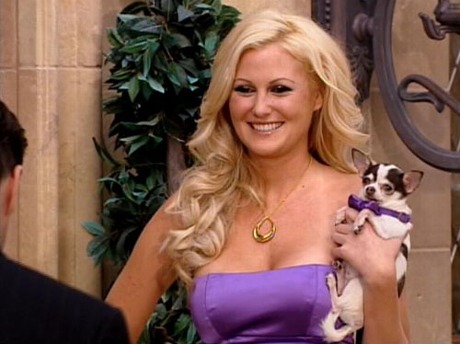 By Jackie Helm
Despite recent rumors, Megan Hauserman won't be starting a new show…or at least anytime soon.  A rep from VH1 told Access Hollywood that the word that Megan has a new show under way is lies…all lies!  Sorry Meg – we know how much you love the lime light – but there was a madman on your show and it was cancelled - we're still getting over that horrific event!
I haven't found precise confirmation that Ryan Jenkins won "Megan Wants a Millionaire" or "I Love Money 3" (which he filmed after Megan) as it's been stated in various areas of press.  But it HAS been set in stone that the Jenkins committed suicide after being sought by authorities for the murder of his ex-wife, Jasmine Fiore.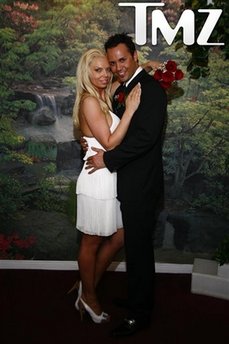 Ryan and Jasmines' wedding pic
 May God rest Jasmines' soul and may madmen across the world stop being madmen!  Due to more than this tragedy, I'm sure we'll see Megan again.  Stay tuned!
(Photos courtesy of Vh1 and TMZ)