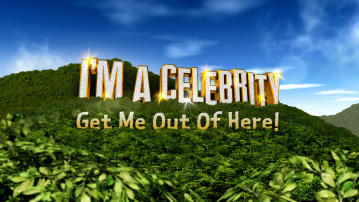 This June, NBC will unveil its newest reality show, "I'm A Celebrity, Get Me Out Of Here". Ten celebrities will be dropped into the jungle and will have to compete in a series of challenges in order to win food, supplies, and luxury items. Only one celebrity will be left standing in the end and they will be name the King of Queen of the Jungle. That winner will receive a large cash prize to be donated to the charity of their choice. The show still has three more cast members and a host to reveal sometime next week, but NBC has announced a partial list in the meantime.
This season's cast is comprised of the following people so far:

    * Janice Dickinson, tv star and world's first supermodel
    * John Salley, NBA great and host of Best Damn Sports Show Period
    * Sanjaya Malakar, 2007 American Idol finalist
    * Torrie Wilson, wrestling champ and beauty queen
    * Stephen Baldwin, actor
    * Heidi Montag and Spencer Pratt, stars of MTV's The Hills
    * Rod Blagojevich, former governor of Illinois (VIDEO BELOW)




When Janice Dickinson was asked how tough it was being on the show, especially considering how much she was out of her element, she told reporters, "Life is a jungle! I have children, I've been in the fashion industry for the past 32 years and having survived being on 'I'm A Celebrity, Get Me Out Of Here' two years ago in the U.K. Version. I practically won it! I'm very excited, it was a marvelous experience!"

Perhaps the most interesting choice this season is Rod Blagojevich. The former governor was first elected in 2002 but was impeached earlier this year for abusing his powers. Is this politician now turning his attention and focus to becoming a bona fide star? "When I was the governor of Illinois, my second favorite governor in America was Arnold Schwarzenneger," he told reporters. "Now that I'm not governor of Illinois, he's my favorite. I guess you can say that doing something like this would be the reverse career path of Arnold, in that he began weightlifting and entertaining and then went into politics. I'm not ruling out staying active on causes and issues when I was a governor but at this point, I'm looking for a new line of work." Blagojevich has admitted that, even though he has been announced as a cast member, he is unsure about the extent to which he can participate, due to court orders.

As far as many people are concerned, calling a few cast members on this show "celebrities" may be taking things a bit too far. Torrie Wilson and Sanjaya Malakar defended their celebrity status in the press conference call. "I have to say that I was in the professional wrestling industry for eight years." Wilson said. That industry… there's nothing like it. I think that people don't realize the amount of fans we have around the world. The moment that I probably really realized that I had some sort of celebrity status would be when I first walked into an arena full of 15,000 screaming my name." Malakar also shared the first time he realized that he was a celebrity. "The first time that I went to the Beverly Center and had the residents cheer for me… that was pretty intense. That kind of made it all real for me," he said.
 
Celebrity or not, one thing is being made clear by the executive producers of the show.  "The emotional journey that these celebrities are going to embark upon will be very real.  We liken it to camp.  When you show up, you're like, 'Mom I don't wanna go' and then by the end, you don't want to go home.  Usung heroes have risen and we hope that we can show the human side of celebrity and hopefully making them a little more relatable."
 
Catch the two hour season premiere of I'm A Celebrity, Get Me Out Here, Monday, June 1st, at 8pm ET on NBC. For the first three weeks of the season, the show will air Monday through Thursday nights before switching to Monday through Wednesday nights.