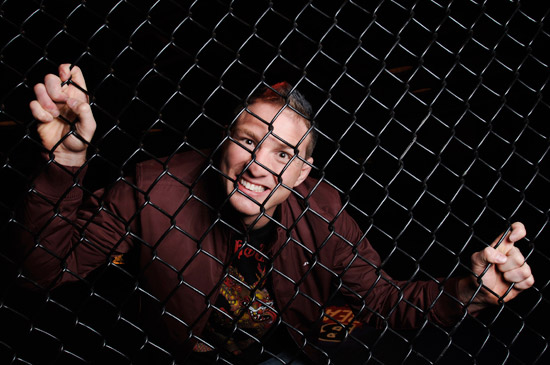 Mayhem Miller comes to the rescue of Alan, by putting Tony 'The Gun' Bonello in the cage with brother-bully Ryan for a little family therapy Bully Beatdown style.




ABOUT BULLY BEATDOWN
From Executive Producer Mark Burnett, Bully Beatdown brings together bullies and their victims for the ultimate showdown.  Premiering, Sunday, March 22 at 9:30PM ET/PT, pro MMA fighter, Jason "Mayhem" Miller hosts an all-new way to curb the teasing. Bullies can pick on the small and the weak, but can they handle a trained, professional fighter?

The picked-on are fighting back, enlisting Mayhem to finally get the bullies off their backs. Mayhem will then ambush the bully by calling him out and giving him no choice but to either accept the challenge of going against an MMA fighter, or looking like a coward.

The bullies take it to the ring in the premiere episode that pits brother against brother when Mayhem comes to the rescue of Alan who is tormented by his young brother. Time for a little family therapy, Bully Beatdown style.

APPLY NOW

Apply to Bully Beat Down Now (expires 4/25) http://www.realitywanted.com/call/4460-bully-beatdown-now-casting