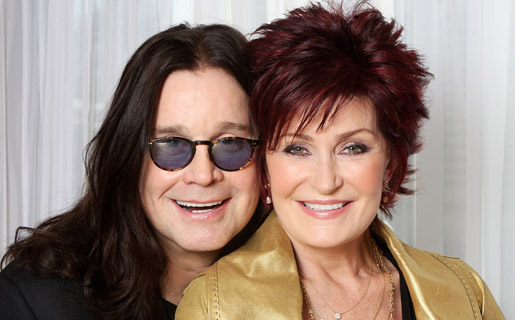 VH1's Second Installment of "Charm School" Premieres on Sunday, October 12 at 9:00 PM* and Puts 14 of Bret Michael's Most Memorable Ladies Through Etiquette Class 101
Full Cast Details Including Select Video Clips From The Upcoming Season To Roll Out On The VH1.com Blog Beginning Today

VH1.com To Sneak Peek The First Episode Beginning Monday, October 6 – Exclusive Online Aftershows Hosted By Daisy De La Hoya To Launch Each Week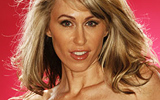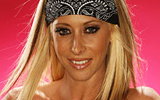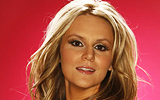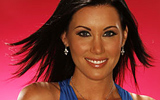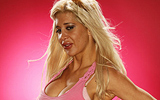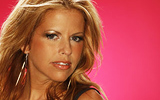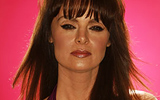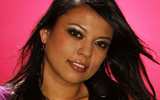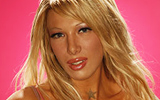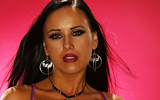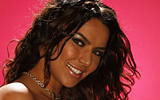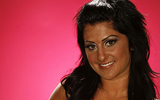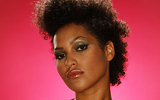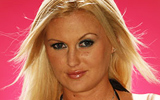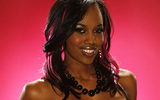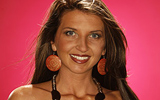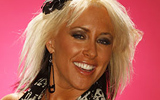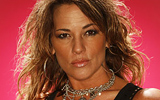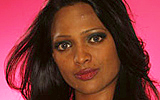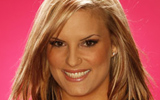 NEW YORK, September 8, 2008 - Rock and roll royalty Sharon Osbourne is taking on a new role as headmistress of VH1's "Rock of Love Charm School with Sharon Osbourne" premiering on VH1 on Sunday, October 12 at 9:00 PM*.  Osbourne has been given the task of teaching some of the most notorious contestants from "Rock of Love with Bret Michaels" the art of becoming more lady-like. Whether you love them or love to hate them, there's no denying that these rough-around-the-edges women need a respectable mentor who knows what it takes to become a rockin' leading lady. 
Beginning today, Monday, September 8, VH1 will begin rolling out specifics from "Rock of Love Charm School with Sharon Osbourne" online on the VH1 Blog (Blog.VH1.com).  Each day throughout the week the VH1 Blog will uncover the names of a few of the cast members until all have been revealed.  In addition, the VH1 Blog will also roll-out never-before-seen video from the upcoming series, along with photos, biographies and exclusive details leading up to the premiere on October, 12.
Additionally, VH1.com will launch a sneak peek of the first episode on Monday, October 6 - one week before the on-air premiere. Subsequent episodes will be available on VH1.com following their on-air premiere. Viewers can also watch exclusive online aftershows on VH1.com hosted by Daisy De La Hoya, where Daisy will recap the drama of each week's episode.
"Sharon Osbourne is undoubtedly one of the most successful women in the industry and truly an icon in the rock world.  We knew she would immediately capture the imagination and attention of our cast and our audience," said Jeff Olde, EVP Programming & Development, VH1. "Not only is she a true master at the art of the business, but Sharon is a master at the art of being herself and we are thrilled to have her spearheading this show."
Breakout stars from both seasons of "Rock of Love" will come together under one roof to learn and grow in areas of etiquette, fashion, manners, and moderation.  They will be refined in hopes to graduate from "Charm School" as sophisticated and polite ladies.  And who better to push these girls down the road to renewal and re-discovery than Sharon Osbourne.  As Headmistress of "Charm School," Sharon will attempt to educate the girls about the evilness of their  rebellious and wild ways and hopefully transform them into gracious ladies who rock.
The contestants will focus on one lesson a week followed by a demanding test. Whoever doesn't measure up to the challenges of "Charm School" will be expelled.  In the end, the last one standing will be rewarded with $100,000 to put towards her new and improved life.
VH1's "Rock of Love Charm School with Sharon Osbourne" is created and executive produced by Mark Cronin and Cris Abrego for 51 Minds Entertainment, LLC. an Endemol Company, who also produce the record-breaking series "Rock of Love," "Flavor of Love," "Charm School," "I Love New York," "The Surreal Life" and "My Fair Brady."  The production teams' programming launched VH1 into their highest ratings ever. Ben Samek also executive produces for the series and the company. 
Jeff Olde, Jill Holmes and Kristen Kelly oversee the series for VH1.
VH1 connects viewers to the music, artists and pop culture that matter to them most with TV series, specials, live events, exclusive online content and public affairs initiatives. VH1 is available in 95 million households in the U.S. VH1 also has an array of digital channels and services including VH1Classic, VH1 Soul, VH1 Mobile, VH1Games and extensive broadband video on VH1.com. Connect with VH1 at VH1.com.
(Photos courtesy of VH1)