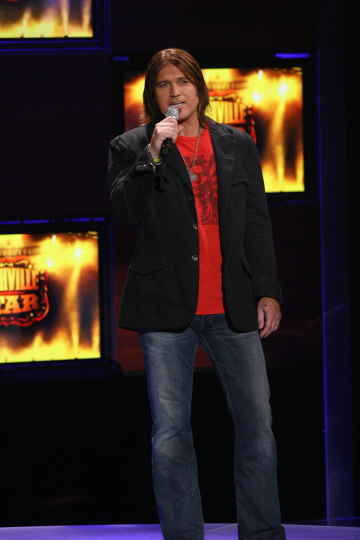 During Monday's live telecast of NBC's "Nashville Star," the final three were revealed – Shawn Mayer, Melissa Lawson and Gabe Garcia. Each took the stage for their final two performances before America voted in record numbers for their favorite (voting was up 53% from the prior week).

On Monday, August 4 the winner will be revealed during the live finale, broadcast at a special time (10-11 pm ET/PT). The final three will each perform and will be reunited with the eliminated contestants for a special performance by show host Billy Ray Cyrus. The show will culminate with the winner being announced and performing their debut single (produced by John Rich), which will be released to country radio the next morning. Additionally, the winner will earn a record contract with Warner Bros. Records, their debut album produced by John Rich and a live performance from the Olympics in Beijing on August 12.

"Nashville Star" is created by Reveille and produced by 495 Productions. Ben Silverman (NBC's "The Office"), Howard T. Owens ("American Gladiators"), Mark Koops ("The Biggest Loser") and Sallyann Salsano ("Design Star," "A Shot at Love with Tila Tequila") serve as executive producers. Jon Small ("Garth Brooks Live in LA") is a producer.

Artwork and additional information on "Nashville Star" can be found at nbc.com.