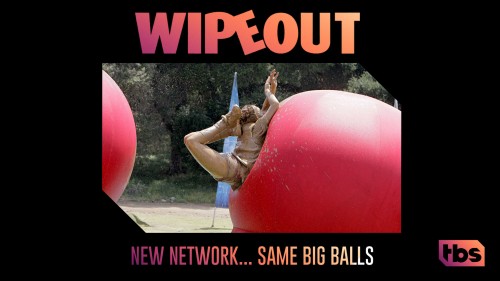 TBS announced it picked up the iconic extreme obstacle course competition "Wipeout" for fun entertainment for the whole family. "The network has ordered 20 episodes of the international sensation that features contestants competing in wildly creative and hilariously out-of-the box obstacle courses," according the TBS press release. 
"Wipeout" first premiered in 2008 and the same big red balls are back, but the new "re-imagined series will feature new format twists and elements that will push contestants' athleticism and willpower to even greater extremes, all while delivering some pretty epic fails!" says the press release. "Each game has been designed into three rounds and now features a jaw-dropping, three-stage, obstacle course consisting of multiple strategy and decision points designed to further challenge, and wear out, the stamina of the competitors."
Do you have what it takes to conquer the Wipeout course? The epic competition is now casting for new season of "Wipeout". Apply here. 
Photo credit: TBS