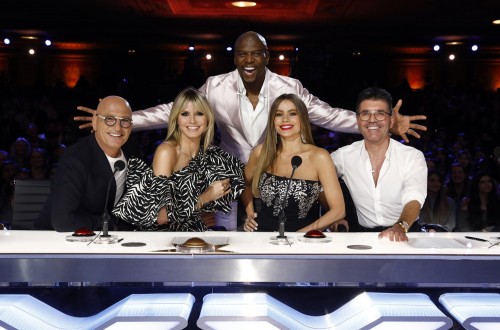 NBC announced actress Sofia Vergara ("Modern Family") will join its hit summer series "America's Got Talent" as a new judge in the upcoming season. Vergara joins the panel of judges along with supermodel Keidi Klum, comedian Howie Mandel and executive producer Simon Cowell. Terry Crews also returns as host for season 15.
"I'm so excited to be back at 'AGT' with Simon, Howie and Terry. The fact that Sofia Vergara is joining us is the icing on an already delicious cake," Klum said.
A native of Colombia, "Vergara is coming off a historic 11-season run as Gloria Delgado-Pritchett on ABC's hit comedy "Modern Family" where she was nominated for four Emmy Awards and four Golden Globe Awards. In addition, she was nominated four times for a SAG Award for Outstanding Performance by an Ensemble in a Comedy Series," according to the NBC press release.
Season 15 of "America's Got Talent" will premiere in Summer 2020. Auditions are still underway for the upcoming season. Interested talent and acts can submit online at AGTauditions.com.
Photo by: Trae Patton/NBC