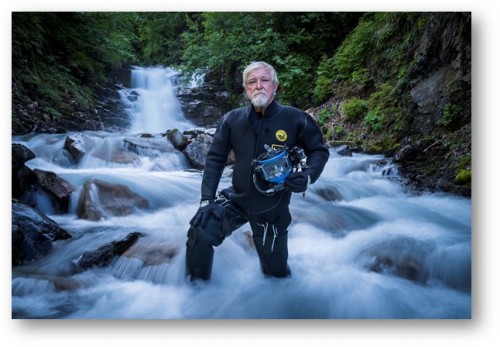 Discovery Channel announced its popular "Gold Rush" spin off series, "Gold Rush: White Water" will return for season 3 premiering November 8th.
The Dakota Boys, Fred and Dustin Hurt, return to the Alaskan wilderness for an all-new season with a new plan. Last season, the team completely mined out their McKinley Creek dive site, leading them 2,000 feet up the Chilkat Mountains to new mining sites on Cahoon Creek.
After mining together for ten years, the father and son team are separating for the first time "running their own crews as they move higher up the mountain - chasing the mother lode and a massive pay day. But the higher up they go, the more dangerous it gets. As they head deeper into the hostile Alaskan wilderness, they'll risk their lives battling hungry bears, falling rocks and boulders, and raging currents, searching for a monster payday," says Discovery's press release.
The pressure is on the Dakota Boys as they put it all on the line in pursuit of a jackpot of gold in season 3 of "Gold Rush: White Water" premiering Friday, November 8 at 10pm ET on Discovery.
Photo by: Discovery Channel