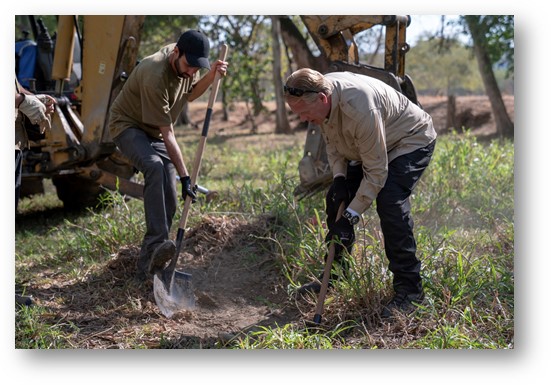 Discovery Channel announce an all-new season of "Finding Escobar's Millions" will premiere on October 1 as the search for Escobar's buried fortune continues.
"At the height of his power, Escobar raked in billions of dollars a year, making him one of the richest men in the world. Escobar strategically buried stashes of cash all over Colombia, yet much of it hasn't been found. With unprecedented access and permission from the Colombian government, two former DEA agents, Chris Feistl and Jerry Salameh, who spent their careers hunting down Colombian narcos, are now returning to Colombia in search of Pablo Escobar's buried treasure," says the Discovery press release.
In their return to Colombia, Chris and Jerry will work with Guillermo Peña, a former law enforcement officer and native Colombian investigative reporter, Ramon Iriarte with one goal in mind; "finding Escobar's hidden fortune and returning it to the people of Colombia, many of whom suffered through his reign of terror. But, it's a race against time for Chris and Jerry who know present-day cartels and other treasure hunters are also after Escobar's millions."
The all-new season of "Finding Escobar's Millions" premieres Tuesday, October 1 at 10pm ET on Discovery Channel.
Photo credit: Discovery Channel