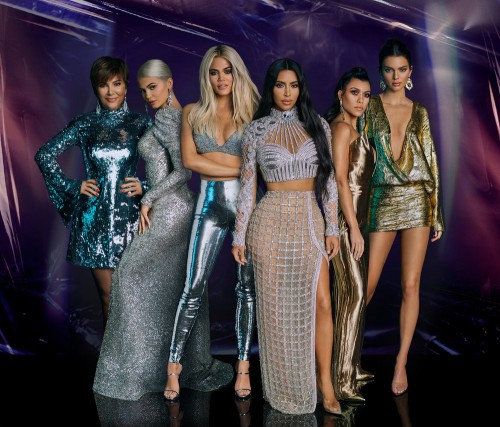 E! announced the reality star dynasty "Keeping Up with the Kardashians" returns for its seventeenth season premiering Sunday, September 8th.
This season, "In the aftermath of a devastating betrayal that left her and her family shaken, this season Khloé sets out on a quest for healing as she navigates unfamiliar co-parenting territory and faces some setbacks along the way," according to the E! press release, "As Kim awaits the arrival of her fourth baby, she receives an unnerving medical diagnosis that could change her life forever. Meanwhile, Kourtney reaches a milestone birthday."
Watch the Kardashians take Wyoming when Kris plans a bonding trip to Wyoming for a cattle drive to bring the family closer together. The family keeps it wild in the west when Kris plans a cattle-driving activity "which may or may not have something to do with the fact that Cattle Drive was actually the name of Kourtney's very first reality show credit" because the Kar-Jenner matriarch did not forget.
"In the face of adversity, the Kardashians set out to prove that headlines only tell part of the story and that this family can overcome any obstacles thrown their way," says the press release. Watch a sneak peek season clip below and catch the season 17 premiere of "Keeping Up with the Kardashians" Sunday, September 8 at 9pm ET exclusively on E!.
Photo by: Miller Mobley/ E! Entertainment