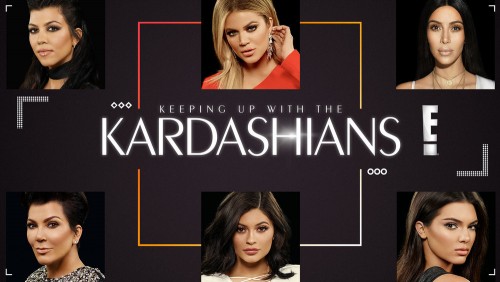 E! announced and all-new season of "Keeping Up with the Kardashians" will premiere March 31st.
Have you been keeping up? Kim and Kanye are expecting baby no. 4 via surrogate, Khloe and Tristan were working things out, then he cheated on her with Kylie's bff Jordyn Woods? Did Travis Scott cheat on Kylie? Are they married? They evacuate their homes in danger from the wild fires. There's just so much to keep up with!
"Your one stupid weekend, you just demolish a relationship," Khloe says in the sneak peek trailer. Is her relationship with Tristan demolished?
Hopefully we get to see this all play out this season when "Keeping Up with the Kardashians" premieres Sunday, March 31 at 9pm ET on E! Check out the trailer below.
< iframe width="560" height="315" src="https://www.youtube.com/embed/Zd8FJaYokgo" frameborder="0" allow="accelerometer; autoplay; encrypted-media; gyroscope; picture-in-picture" allowfullscreen >< /iframe >
Photo by: Brian Bowen Smith/ E! Entertainment