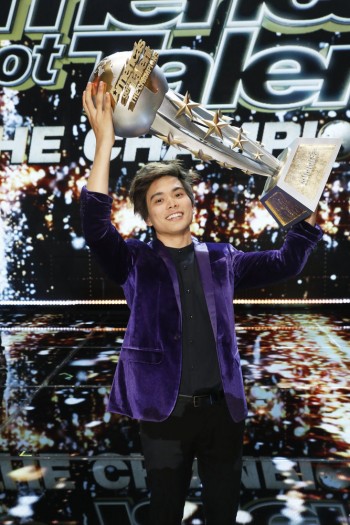 In Monday night's finale of "America's Got Talent: The Champions" on NBC, magician Shin Lim the winner, earning the first ever World Champion title.
"Lim returned to the "AGT" stage to once again mesmerize audiences with his close-up magic performances that defied logic. Combining dexterity, precision and grace, Lim performed carefully choreographed routines. His hands move so masterfully that audiences were amazed as cards disappeared, reappeared and metamorphosed right before their eyes," according to NBC, "As he commanded the Champion's stage, it was apparent that Shin's act had continued to evolve and become even more mind-blowing since he won Season 13 of 'America's Got Talent,'" is says in the press release.
Lim took the top spot against two finalists, ventriloquist Darci Lynne Farmer in second place  and Ukranian sand artist Kseniya Simonova who finished third.
Auditions are still underway for the upcoming season of "America's Got Talent," and online auditions are open until midnight ET March 4th at AGTauditions.com.
Photo by: Trae Patton/NBC