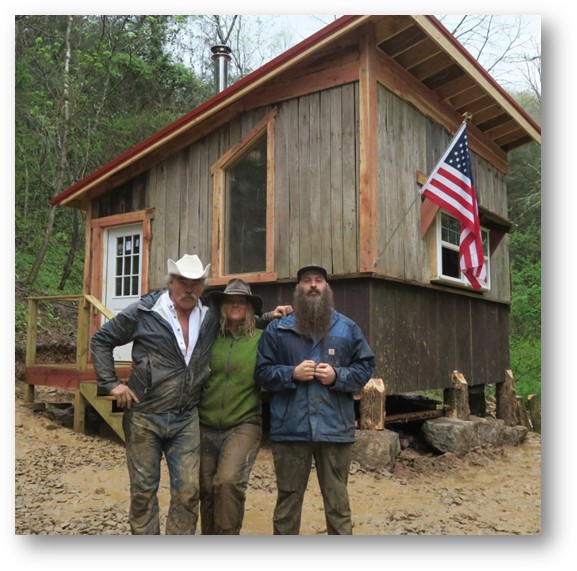 Discovery Channel announced the Raney Family returns in an all-new season of "Homestead Rescue" on January 2nd. Homesteading saviors Marty, Misty, and Matt Raney return to the most desperate homesteads across America to help those on the brink of failure learn to survive and thrive off the grid. 
This season the Raneys face some of the most intense challenges yet from flooded lands in Missouri to the unrelenting Alakskan woods. "To help fulfill these homesteaders' dreams, the three work tirelessly to locate clean drinking water on toxic lands, build an entire cabin from scratch in 7 days, dig a massive dam in a flood zone, craft life-saving wildfire protection, and automate a homestead to function on its own while its residents are away," says Discovery's press release. "To never give up is the Raney way - but will some of these homesteads simply prove too difficult to rescue?"
The all-new season of "Homestead Rescue" premieres Wednesday, January 2 at 10pm ET on Discovery.
Photo credit: Discovery Channel