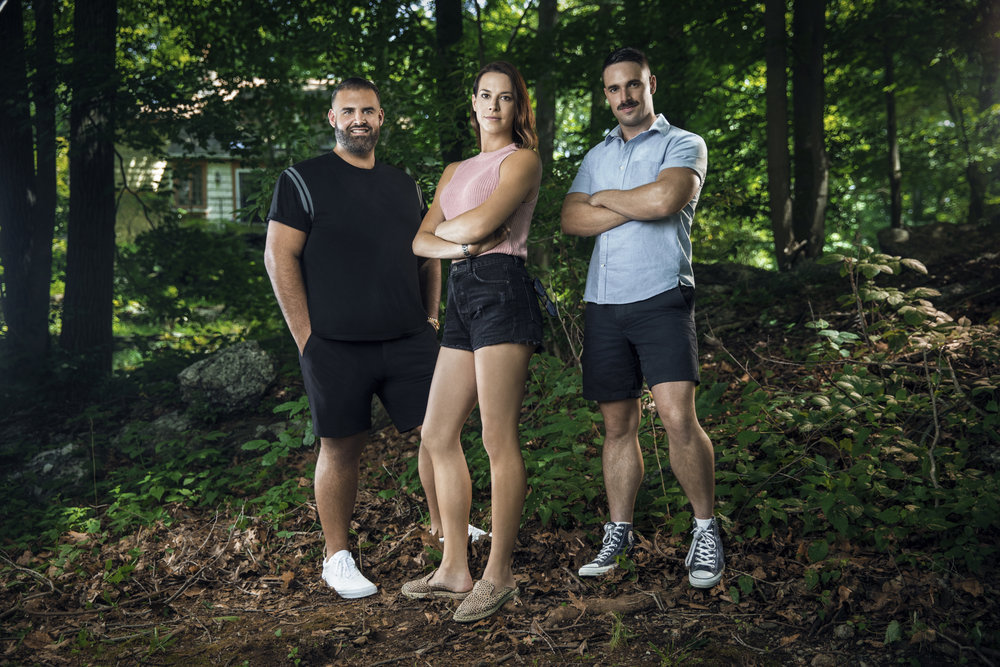 Bravo Media announced a new original design series, "Backyeard Envry" that will premiere January 17th. Get a glimpse into elite rooftops, terraces and private exterior oases with the Manscapers James DeSantis, Garrett Magee and Melissa Brasier, an exclusive exterior design and luxury landscaping firm.
"Viewers will go along for the ride as this set of best friends and business partners reimagine outdoor spaces and help their clients turn the ordinary into the extraordinary," says Bravo's press release.
Each episode will feature a full outdoor renovation from planning to execution, from city rooftops to backyards in the burbs.
"Backyard Envy" premieres Thursday, January 17 at 10pm ET on Bravo.
Photo by: Karolina Wojtasik/Bravo