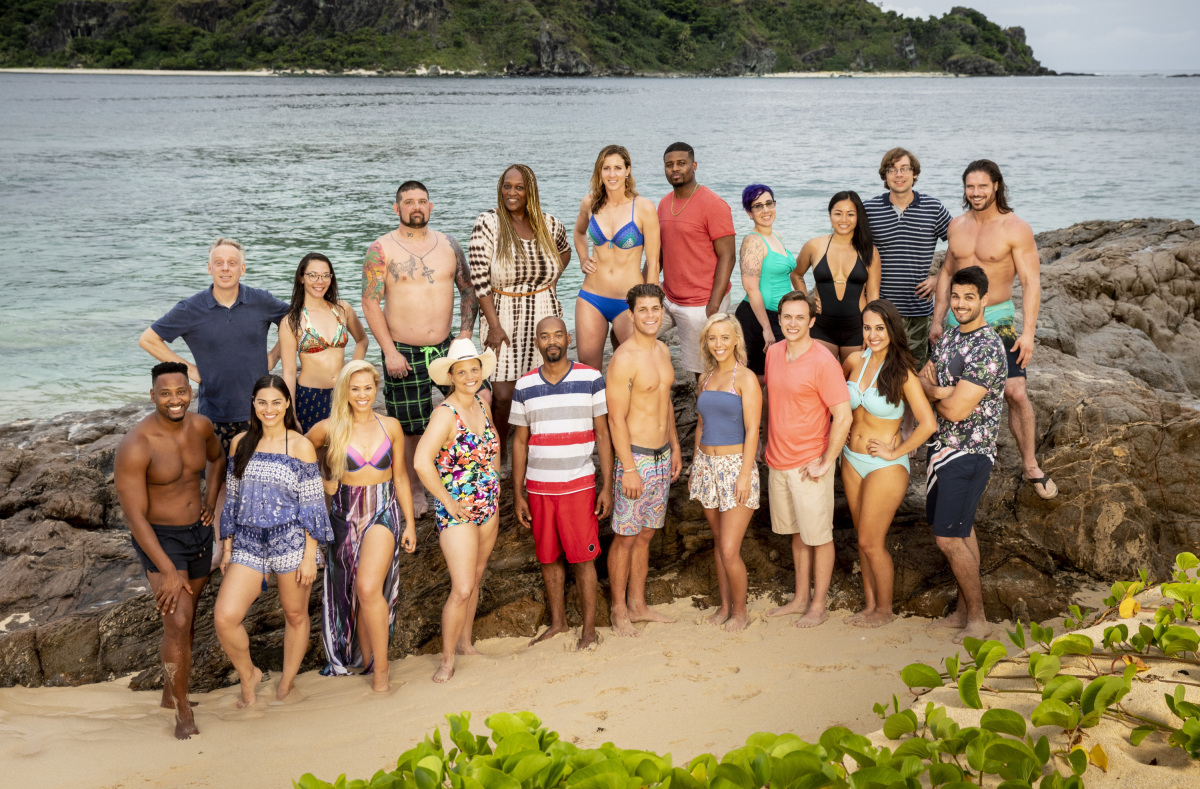 Season 37 of "Survivor" kicked off Wednesday night on CBS with an all new group of castaways competing for the million dollar prize. Hosted by Emmy Award winner Jeff Probst, the show returns to the Mamanuca Islands in Fiji.
This "Survivor" edition is themed "David vs. Goliath," and the castaways are divided into two groups of 10. The "David" tribe members have overcome adversity while the "Goliath" tribe members capitalize on their advantages and use them as a tool against opponents.
Meet the 20 castaways competing this season on "Survivor":
DAVID TRIBE:
Chris Hubicki, 32, Robotics Scientist from Baltimore, MD
Nick, Wilson, 27, Pulic Defender from Williamsburg, KY
Davie Rickenbacker, 30, Social Media Manager from Orangeburg, SC
Pat Cusack, 40, Maintenance Manager from Cohoes, NY
Carl Bourdreaux, 41, Truck Driver from Beaumont, TX
Jessica Peet, 19, Waitress from Lakeland, FL
Elizabeth Olson, 31, Kitchen Staff from Dallas, TX
Gabby Pascuzzi, 25, Technical Writer from St. Augustine, FL.
Lyrsa Torres, 36, Airline Agent from Puerto Rico
Bi Nguyen, 28, MMA Fighter from Houston, TX
GOLIATH TRIBE:
John Hennigan, 38, Pro Wrestler from Los Angeles, CA
Alec Merlino, 24, Bartender from San Clemente, CA
Jeremy Crawford, 40, Attorney from Clover, SC
Dan Rengering, 27, S.W.A.T. Officer from Lake Butler, FL
Mike White, 47, Filmmaker from San Diego, CA
Natalia Azoq, 25, Industrial Engineer from Irvine, CA
Angelina Keeley, 28, Financial Consultant from Sparks, NV.
Kara Kay, 30, Realtor from San Diego, CA
Allison Raybould, 28, Physician from Leawood, KS.
Natalie Cole, 56, Publishing CEO from Los Angeles, CA.
All new episodes of "Survivor" season 37 air on Wednesdays at 8 pm ET on CBS.
Photo credit: Robert Voets/CBS