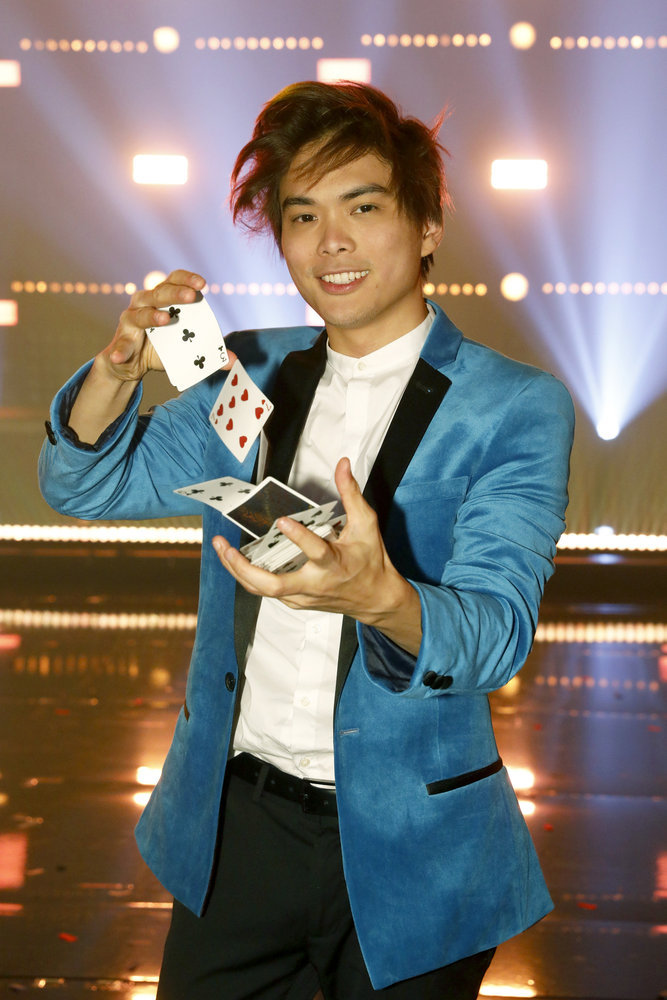 NBC's two-night season finale of "America's Got Talent" crowned Boston crowned Shin Lim as the winner of season 13. Lim receives the grand prize of $1 million and will headline "America's Got Talent Live" in Las Vegas, NV at the Paris Theater November 2-4.
"Lim mesmerized audiences with his close-up magic performances, which defied logic. Each week Lim's performances became more nuanced and dazzling. Originally training as a concert pianist, Lim had a tough start to his journey through sleight-of-hand magic when he was diagnosed with carpal tunnel syndrome. He was faced with a choice between piano and magic but through painstaking hard work and perseverance, he is now the reigning world champion for close-up magic. A self-proclaimed "sleight of hand artist," Lim performs carefully choreographed routines rather than pretending to defy the laws of physics. Combining dexterity, precision and grace, he has distilled a lifetime of training into a devious display of dancing digits. His finger moves are so masterful that the audience is left to wonder if what their eyes have seen is really possible," from NBC's press release.
"America's Got Talent" has dominated summer television and remains No. 1 for 13 straight seasons. Auditions are underway for next season, and interested acts can send in an audition at www.AGTAuditions.com or register to attend one of the audition cities.
Photo by: Trae Patton/NBC