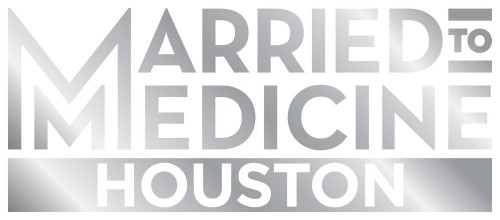 Bravo Media's "Married to Medicine" returns for season 6 premiering September 2nd. Dr. Jacqueline Walters, Dr. Simone Whitmore, Dr. Heavenly Kimes, Toya Bush-Harris, Quad Webb-Lunceford and Dr. Contessa Metcalfe return for the all-new season with Mraiah Huq rejoining the group.
In the upcoming season, Dr. Jackie and Curtis aim to heal their marriage and rebuild trusting while house hunting for their perfect home together. Divorce papers have been shelved for Dr. Simone and Cecil as they work to move back in together. The same can't be said for Quad and Dr. G with progressing tension and Quad moved into the guest room, but she remains laser focused on her talk show host career. Toya and Eugene have a big 10-year anniversary to celebrate and have put their tax issues behind them. Contessa seems to have found balance in her life and raising her children. Mariah Huq returns living her best life and seeking the balance of being Mom of a teenage daughter and also keeping her marriage happy.
Season 6 is filled with life changing events while the ladies work hard and attempt to keep friendships on track. Don't miss any of it when "Married to Medicine" premieres Sunday, September 2 at 8 pm ET on Bravo.
Photo by: NBCUniversal