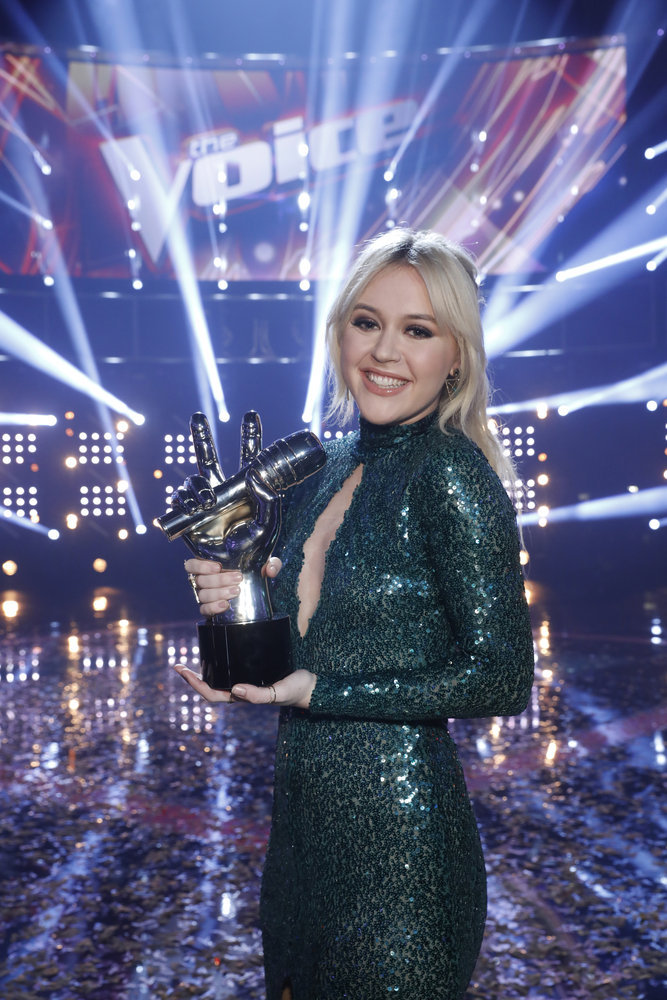 It's another win for coach Blake Shelton with Chloe Kohanski named the winner of "The Voice." A big mistake for coach Miley Cyrus who let Kohanski go in the Knockout Rounds, and Team Blake capitalized on the steal opportunity.
This season had an incredible amount of talent, and psychedelic rock singer had strong competition from fellow finalists Addison Agen, Brooke Simpson and Red Marlow.
"Kohanski has earned the grand prize of a recording contract and will also join the cast of "The Voice: Neon Dreams," which premieres in the spring at the Hard Rock Hotel & Casino in Las Vegas. At the first ever Voice Residency, Kohanski will join "Voice" season 10 winner Alisan Porter along with finalists Matt McAndrew, Matthew Schuler, Mary Sarah, Chris Mann and Michael Sanchez as they perform eight shows a week for "Voice" fans from around the world," according to NBC's press release.
The star-studded season finale included appearances from Kelly Clarkson, who will be joining "The Voice" this spring as a coach, as well as Bastille, Vince Gill, Billy Idol, Jessie J, Norah Jones, Bebe Rexha and Sia.
Congratulations to Chloe Kohanski, the winner of "The Voice."
Photo by: Trae Patton/NBC