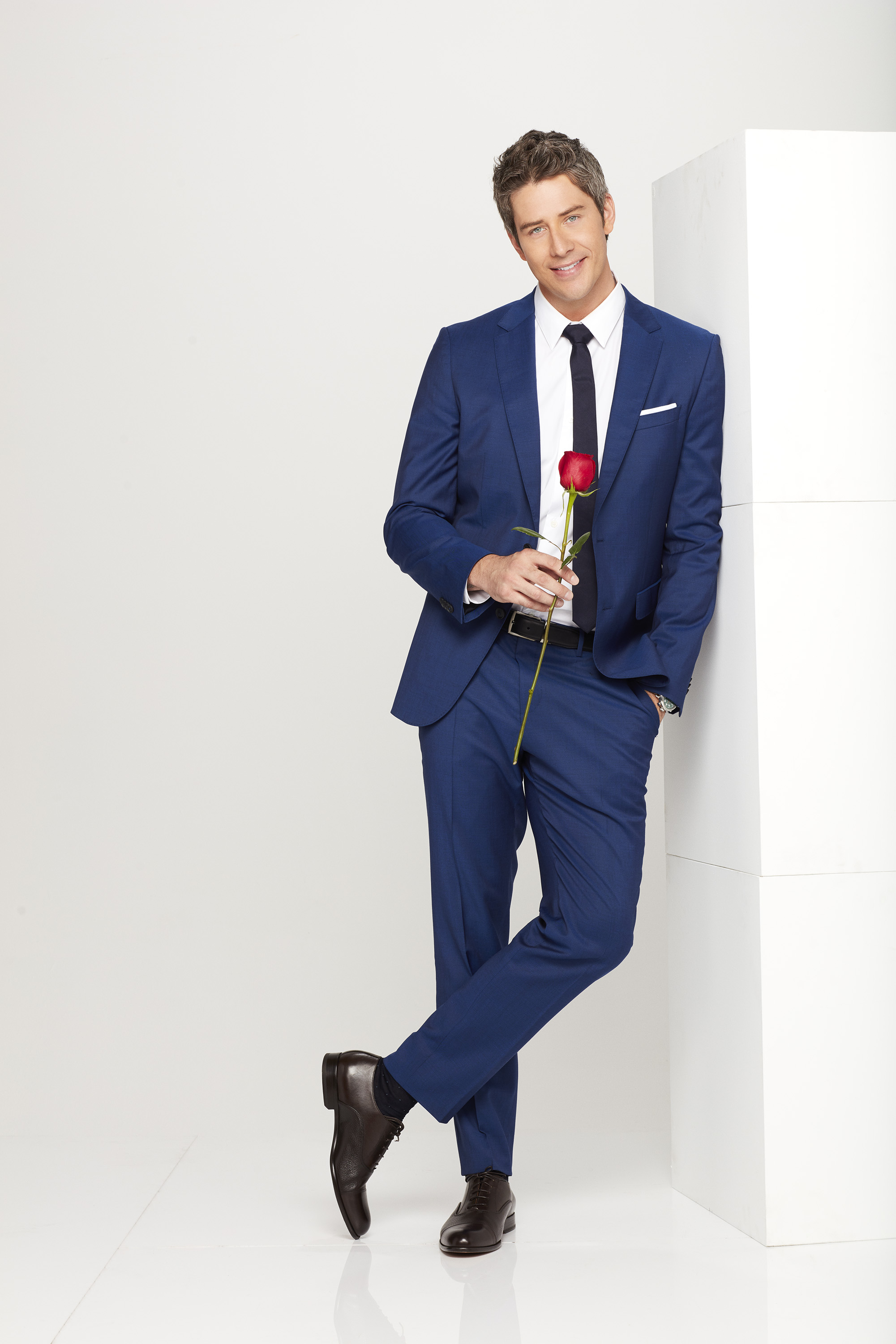 by Ashley Thompson
The last time racecar driver Arie Luyendyk Jr. felt like he was in love was five years ago when Emily Maynard (now Johnson) broke his heart on "The Bachelorette." Now he's finally ready to jump back into finding his soulmate, and he'd like to do that on national tv. Again. Fingers crossed this season ends up better than his last.
Season 22 promises to show us more than just magical romance in unforgettable places. Mostly, in part, by having several guest appearances by some previous Bachelor participants, Sean and Catherine Lowe, as well as some famous friends: racer Robby Gordon, GLOW Legends Ursula Hayden and Angelina Altishin, Kenny 'Pretty Boy Pit Bull' King and Actor/Comedian Fred Willard. Can't forget the performances by: Connor Duermit, Hot Country Band Lanco, Indie Artist/Songwriter Tenille Arts and French Singer Pauline Paris.
But, yes, of course there will be unforgettable places. We can't expect them to fall in love in a coffee shop.... they must be hang-gliding over the Seven Wonders of the World, right? What places? How about Lake Tahoe, Ft. Lauderdale... wait... aren't they supposed to be exotic places? Yes, well, how about Paris, Tuscany and Peru? There, that's better.
But WHO are the 29 lucky ladies? ABC hasn't announced that just yet, but they have given a glimpse into what kind of women we will get to watch fight over Arie. ABC uses words like, "sassy", "sultry", "charming", "assertive", "mysterious" and the all-important, "jealous". Because who isn't jealous of the woman who gets to have a picnic in the Luxembourg Gardens with a hottie?
The 22nd season of "The Bachelor" premieres Monday, January 1st. HAPPY NEW YEAR!
Photo credit: ABC/Craig Sjodin​