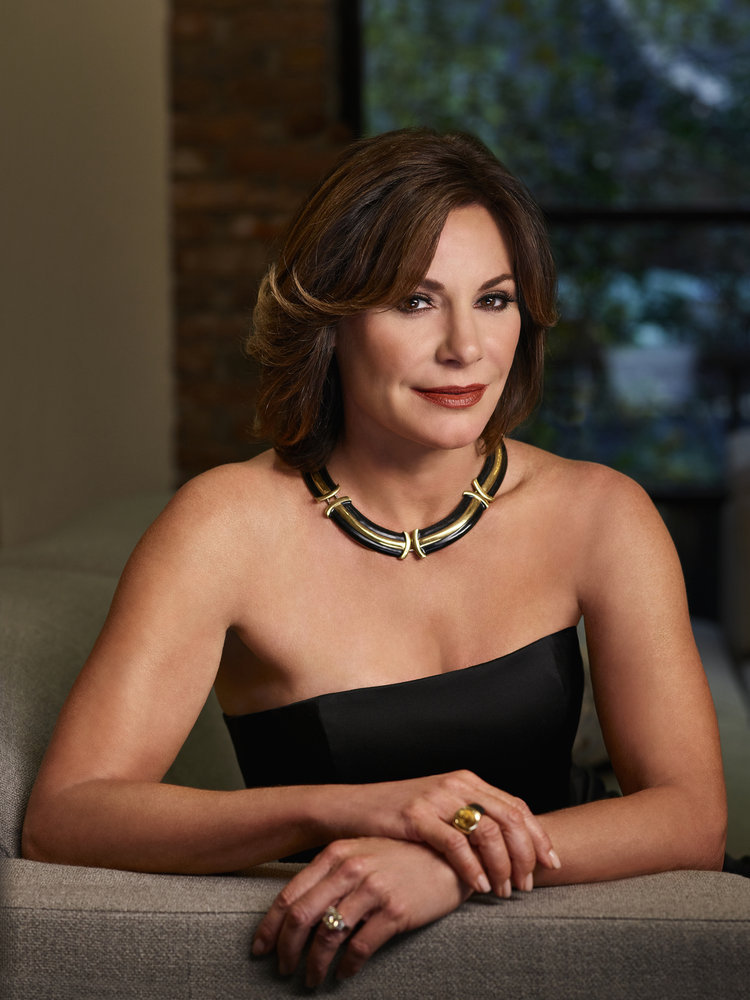 It's sad, but certainly not surprising. Luann D'Agostino has officially filed for divorce from her husband Tom after just 7 months of marriage.
Luann made the announcement in Tweet, "It is with great sadness that Tom & I agreed to divorce. We care for each other very much, hope you respect our privacy during this sad time!"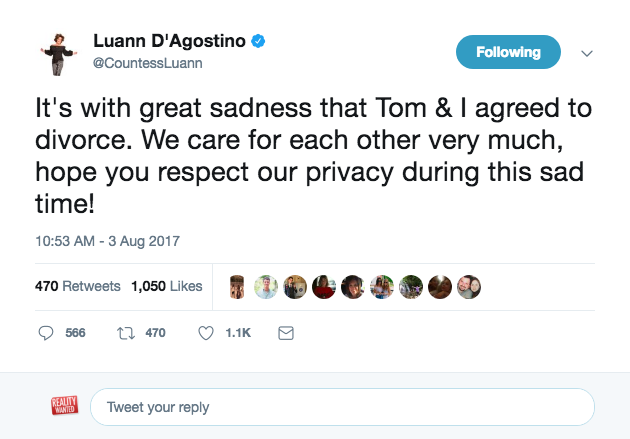 There have been many stories in the media lately reported from PageSix including allegations that Luann slapped Tom in a NYC restaurant recently. Allegations that the couple vehemently denied.
In last night's "RHONY" episode, Luann comically says "My Rose is my husband," misunderstanding the "Rose and Thorn" game the ladies played on their last night in Mexico. But in previews for next week's season finale, it seems Tom really is a thorn when he runs into and woman named "Missy" that he's feeling nostalgia with and says, "I gotta unplug this thing" removing his microphone filming the show.
Could this have been the last straw, or was it the latest allegations over the weekend PageSix reported that Tom was flirting with a woman in a bar. It's all too much. His perpetual bachelor behavior was never a secret and the only reason someone marries someone like that in her case is publicity and desperation for fame.
Check out the sneak peek of next week's 'RHONY' Season finale below.
Photo by: Patrick Ecclesine/Bravo