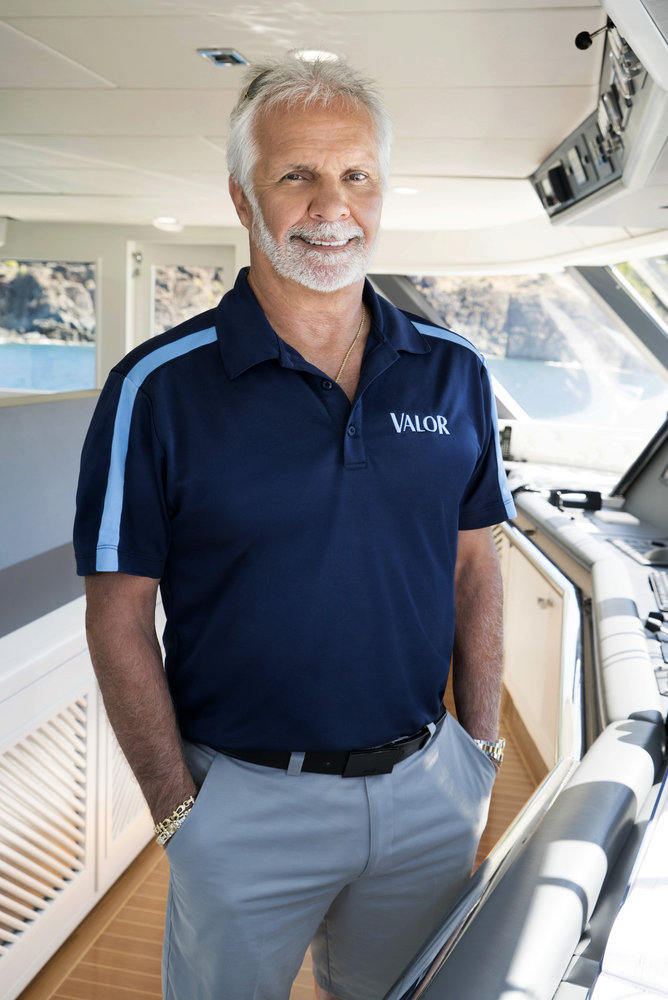 Guess who's back? Bravo Media confirmed Captain Lee is hitting the high seas with his crew in the season 5 premiere of "Below Deck" on September 5th. Also back on deck with the Captian is Chief Stew Kate Chastain and Senior Deckhand Nico Scholly.
New to the "Below Deck" crew this season are Chef Matthew Burns, Stews Brianna Adekeye and Jennifer Howell, and Deckhands Chris Brown, Bruno Duarte and Baker Manning. They'll be teaming up for another season on board the 154' mega yacht "Valor."
This season, Captain Lee faces a challenge with a greener-than-usual crew, however with his trusty veterans Kate and Nico leading their staffs hopefully it's smooth sailing.
The season 5 premiere of "Below Deck" airs on Tuesday, September 5 at 9 pm ET on Bravo.
Photo by: Virginia Sherwood/Bravo