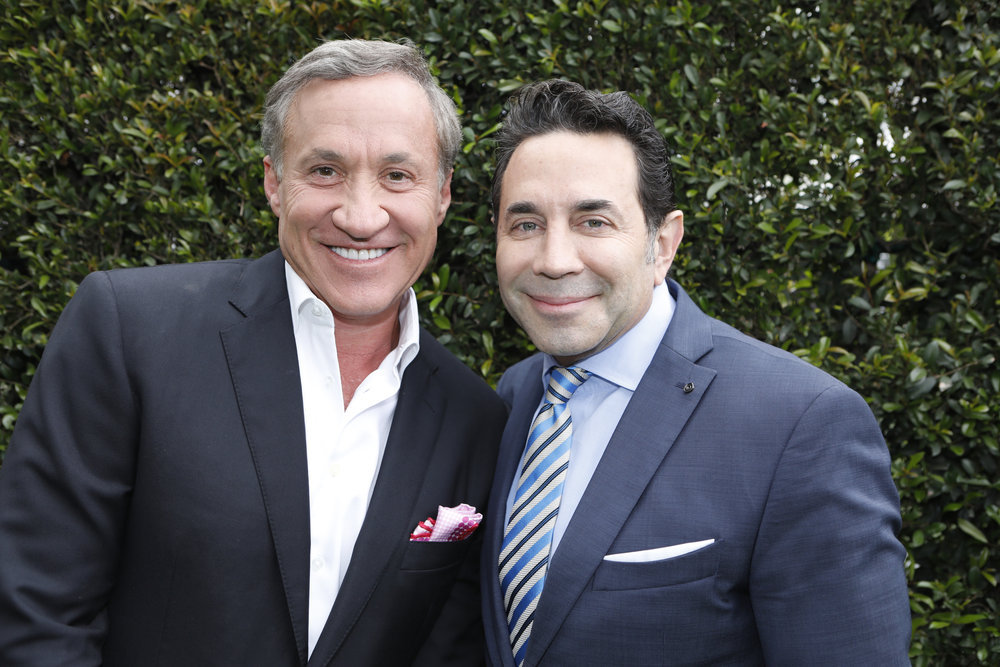 The famous doctor duo is back with E!'s hit plastic surgery series "Botched" mid-season return June 18th. Dr. Terry Dubrow and Dr. Paul Nassif are back in the OR to work their magic helping patients with complex cases who have suffered from botched plastic surgeries.
"The renowned revision plastic surgery experts remain determined to continue helping patients restore their confidence, whether they're in pursuit of perfection or simply desire to feel like themselves again. There is no shortage of individuals who need the doctors' help, as Dr. Dubrow and Dr. Nassif continue to come face-to-face with surgical mishaps that only their expertise can fix," says E!'s press release.
The "Botched" mid-season premiere episode, Dr. Dubrow sees a patient who is a female impersonator looking to rejuvenate old breast implants. Dr. Nassif helps a patient with a severe nose deformity. They also meet the woman who has the biggest breasts in Europe, and she's sought the doctors' expertise to enhance her backside to match.
"Botched" returns with new episodes on Sunday, June 18 at 9 pm ET on E!
Photo by: Evans Vestal Ward/NBCUniversal