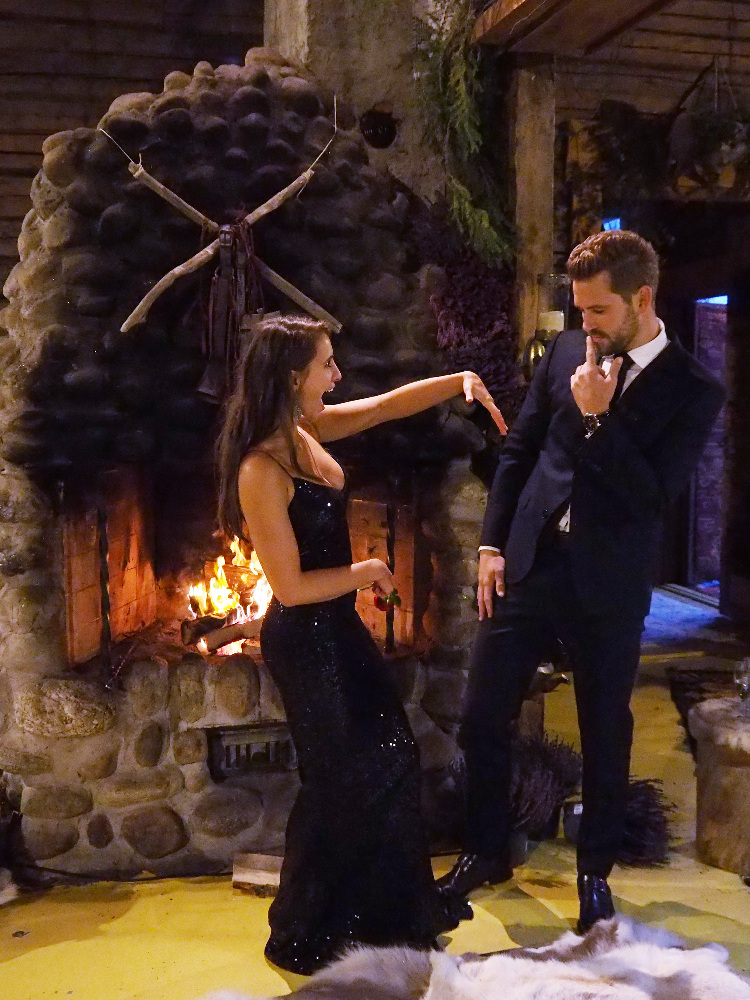 After "The Bachelor" Nick Viall proposed to Vanessa Grimaldi with a 3.75 ct diamond ring, the newly engaged couple shared some insight into their future in an interview after the final rose.
This season, there was a lot of pressure on Nick to get engaged because of his 3 previous endeavors in the dating franchise on "The Bachelorette" and "Bachelor in Paradise." When asked if there was any uncertainty about an engagement, Vanessa explained they had a discussion the night before the proposal and she said, "I went to bed knowing in my heart that I wanted to end up engaged to him. And I was just hoping that he was going to propose."
As for the pressure from Bachelor Nation to stay together, Nick maintains a realistic perspective saying, "This is about us focusing on our relationship and tackling that relationship outside of that world, and that's what we're focused on. And we're going to, you know, be realistic, give it our best, and you know, treat each other with the respect that we know we deserve."
With Nick competing on Dancing with the Stars, where they will call home is still undecided. Vanessa is from Canada, but Nick said, "I mean, L.A. for the - you know, kind of foreseeable future" will be their home.
As for a wedding, there's no date set, and Vanessa said, "I mean, we haven't really thought about that much." Nick explains, "We're very excited about our engagement. We're also realistic that, you know, we're not - we're not a couple that's known each other for a year, year-and- a-half, before we got engaged. So you know, we're going to walk before we run, so to speak."
Photo credit: ABC/Terhi Tuovinen