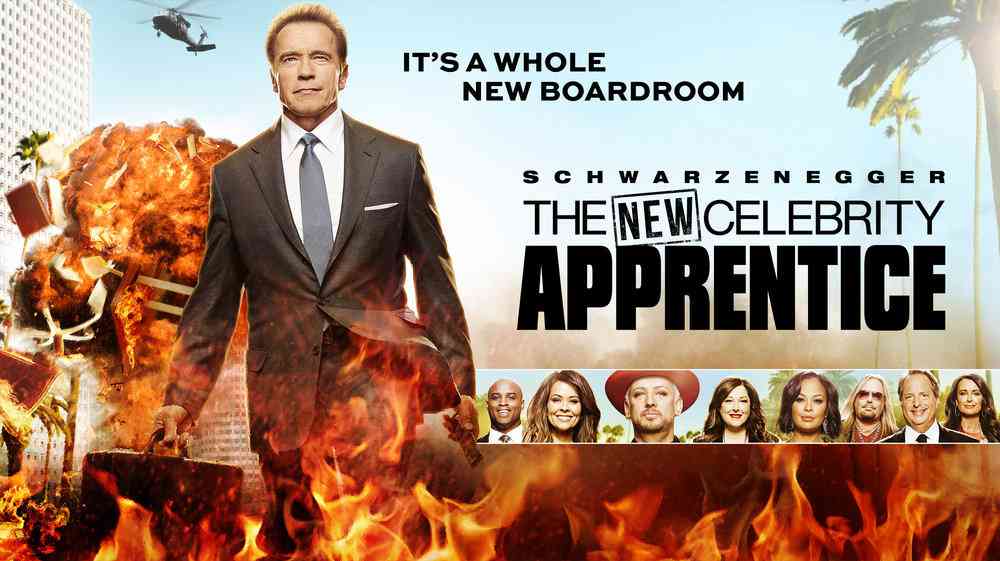 "The New Celebrity Apprentice" kicks off with a new boss Arnold Schwarzenegger (because the old boss will become POTUS in a few weeks) on January 2. The show has also switched coasts and will be in Los Angeles rather than New York City.
NBC announced the six new boardroom advisors for the former Governator and they are: Rocco DiDpirito, a healthy lifestyle crusader, Tracey Edmonds, TV/film producer, Justine Ezarik, known as iJustine, Leeza Gibbons, TV host and former winner of "The Celebrity Apprentice," Gemma Godfrey, UK's leading FinTech influencer, and Bob Harper, health and fitness expert and trainer on "The Biggest Loser."
The six new boardroom advisors will be joined by previously announced advisors Warren Buffett, Steve Ballmer, Tyra Banks, Jessica Alba and Schwarzenegger's Nephew,  Entertainment Attorney Patrick Knapp Schwarzenegger Banks.
The 16 Celebrities competing on "The Celebrity Apprentice" include:
Laila Ali: author and daughter of boxing legend Muhammed Ali
Brooke Burke-Charvet: former "Dancing with the Stars" host
Eric Dickerson: Hall of Fame Football player
Boy George: Grammy winning artist
Matt Iseman: "American Ninja Warrior," host
Carrie Keagan: actress and Emmy-winning talk show host
Carson Kressley: Emmy-award winning TV star
Lisa Leslie: Olympic gold medalist and WNBA champion
Jon Lovitz: comedian, "Saturday Night Live" cast member
Vince Neil: Lead vocalist of Mötley Crüe
Nicole "Snooki" Polizzi: Reality TV star and bestselling author
Kyle Richards: Actress and housewife on "The Real Housewives of Beverly Hills"
Chael Sonnen: former UFC fighter
Porsha Williams: Housewife from "the Real Housewives of Atlanta"
Ricky Williams: ESPN sports analyst and former Pro Football player
Carnie Wilson: Singer from pop group Wilson Philip
The celebrity contestants s are divided into two teams, Men vs. Women and will begin their first task from their new boss.
"The New Celebrity Apprentice" kicks off with back-to-back premiere episodes on Monday, January 2 at 8 pm ET.
Photo by: NBCUniversal