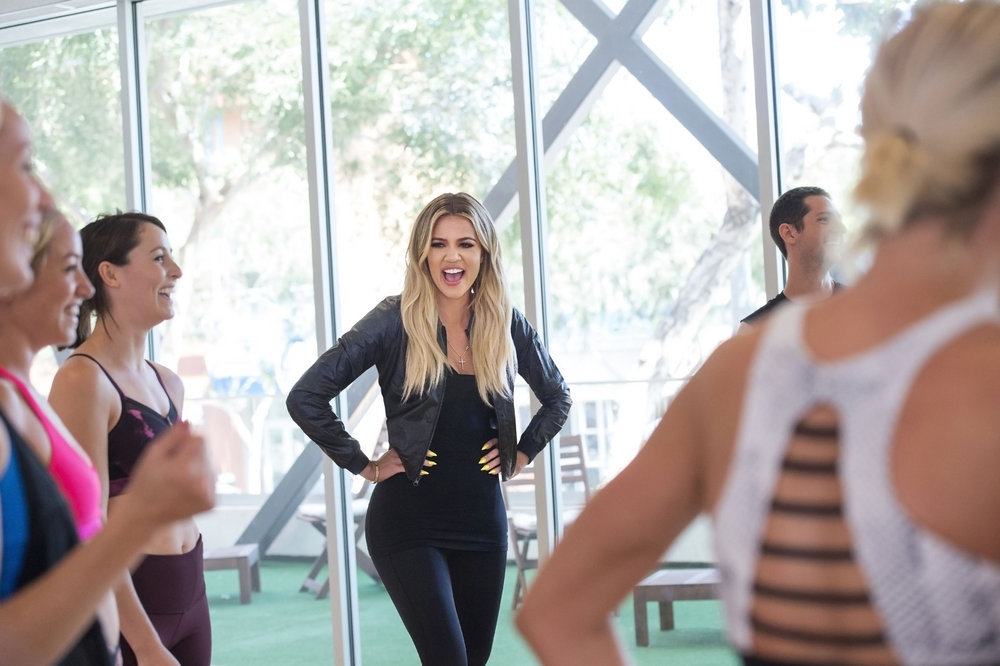 E!'s new series, "Revenge Body with Khloé Kardashian" kicks off the new year when Khloé helps empower the brokenhearted get the ultimate payback. The series include 8 one-hour episodes with participants looking to reinvent themselves with Khloé's help along with her fitness and nutrition experts.
"Whether these men and women have been dumped, are trying to mend relationships, or facing any of life's other tough challenges, Khloé - who has overcome her own body issues - is there to help.  Khloé personally gets to know them, finds out what has broken them down, and gives them the tools they need to build themselves back up," says E!'s press release.
Over a 12 week journey, these participants obtain the ultimate revenge with the support of Khloé and her trainers, stylists, and glam squad. The series premiere of "Revenge Body with Khloé Kardashian" airs on Thursday, January 12 at 8 pm on E!.
Photo by: Nicole Weingart/E! Entertainment