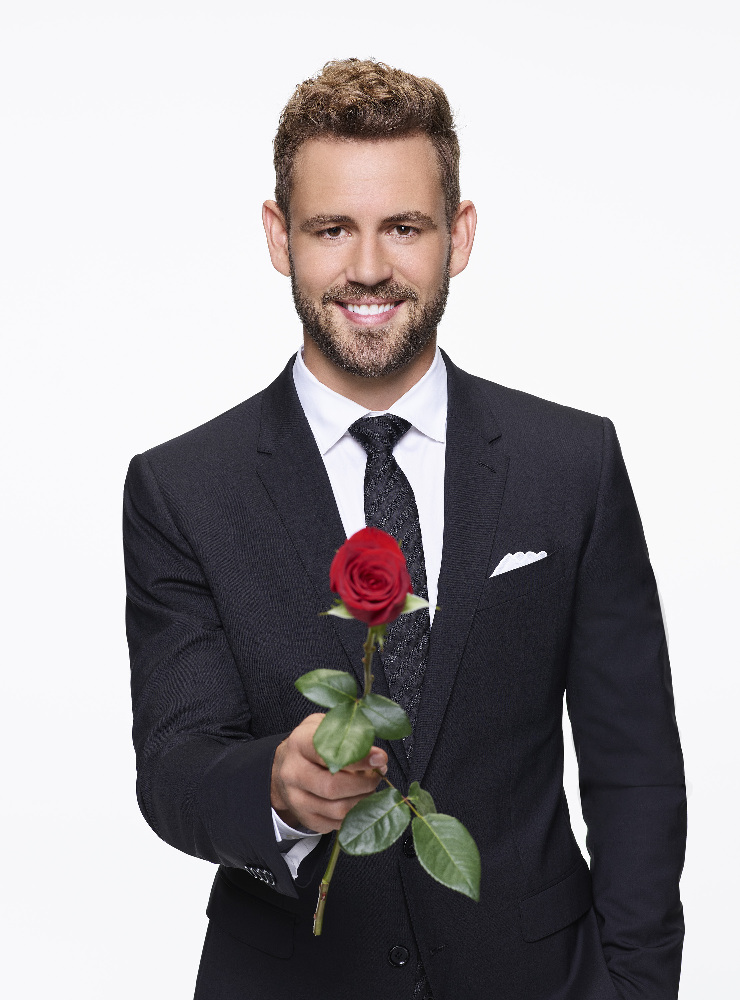 In an interview with "The Bachelor" Nick Viall on Wednesday, he revealed "I definitely found love." Does this mean he's engaged? Nick says we'll just have to "see how that all played out" in the upcoming 21st season of "The Bachelor."
In his FOURTH attempt at finding love on ABC's "Bachelor " franchise, Nick says, "I certainly have no regrets, I never looked back and, you know, regardless of how it all played out, you know, I always look forward and overall feel, you know, good about things."
In his decision to accept the offer to become "The Bachelor," Nick explains, "When I was asked to be The Bachelor I didn't immediately say 'yes'... it's a huge responsibility, it's obviously an incredible opportunity but a lot goes into it."
After being on "The Bachelorette" twice and in this past season of "Bachelor in Paradise," Nick said, "I think being The Bachelor is certainly an incredibly different opportunity than going on the Bachelorette or going on Paradise," he added, "it was something that I was optimistic would work out, you know, certainly was no guarantee."
With Nick's admitted optimism about "The Bachelor" process, and his revelation of finding love, we can't wait for season 21 of "The Bachelor" to premiere Monday, January 2 at 8 pm on ABC.
Photo by: ABC/Mitch Haaseth