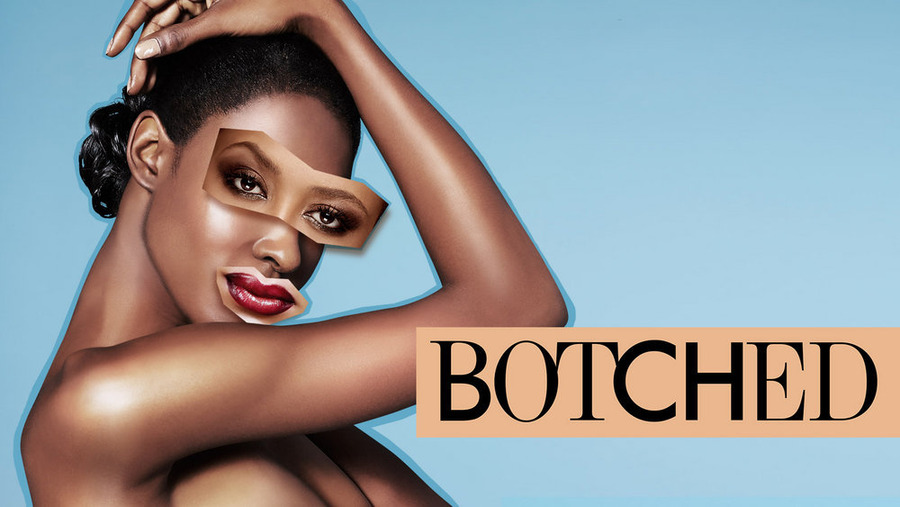 by Ashley Thompson
Samantha has a "supa fupa". She married and had a child very young, and then suddenly lost her father to cancer. After binge eating her feelings, and having menstrual complications, she decided to see her doctor. The OBGYN told her she had a large cyst pushing on her uterus and needed a hysterectomy immediately. During pre-op they found thyroid lumps and the biopsies came back cancerous, the same cancer that killed her father. The doctor decided to treat the cosmetic procedure before treating the thyroid cancer. Because of the excess skin after all of the surgeries her had a tummy tuck given to her at a discount by her OBGYN. 8-9 months post-op she realized she had a smelly discharge from her belly button. Although she is in remission, she's also ready to look "normal". Dr. Dubrow's game plan is to remove the excess skin on the front and sides, move the belly button, remove the dead skin and make a new belly button. The result is a much more confident Samantha who is anxious to get healthy to match her new belly.
Mauricio is the "Brazilian Doll". He considers himself the perfect doll as well as an actor and model. He knew as a young boy that he wanted to look like a Ken Doll. At 17 he had his first rhinoplasty, out of 4 total. He also has chest implants, but feels the doctor put the wrong size chest implants in and also placed them the wrong way. Mauricio wants to look more masculine and wants the damage from the removed implants fixed with new implants... but he also wants to take out some ribs. Because, yeah. For the record, he was very handsome before all of his surgeries and it is completely out of addiction if he feels he needs more. During the consultation Dr. Dubrow explains that in order to fix his chest it will require scars. Since Mauricio is completely against any scarring, the chest surgery is out of the question. And once Dr. Dubrow explains that going in through the back to remove ribs is an incredibly bad idea, the surgery is cancelled for the Doctors but not for Mauricio. Save the lungs, M! But, he does promise to think about not doing the surgery in the future.
Edra has a falling nose. All throughout childhood she felt that her family was beautiful and she was the ugly duckling. After feeling like she'd rather be locked away than be looked at, her parents allowed her to have rhinoplasty at only 15 years old. At first it looked normal but then the cartilage began to drop. Doctors have told her before that if she doesn't have it fixed the skin will erode and the cartilage will push through. Edra is hoping that once it is fixed for good people will stop saying, "You're so pretty, but...". Dr. Nassif is mostly concerned that he may only be able to fix her nose by making it wider and more natural looking. Which is the opposite of what Edra wants. She also has a valve collapse so everything that can be wrong with a nose is wrong with her nose. Dr. Nassif's plan is to harvest rib, open her airway and widening her nose without puncturing the skin. He worked on the tip three times before he was happy with the result, but will Edra be happy with it? The answer is yes! It is a little bigger at the end than what she started with but it is even and perfectly shaped. Not to mention she can finally breathe.
Photo by: E! Entertainment