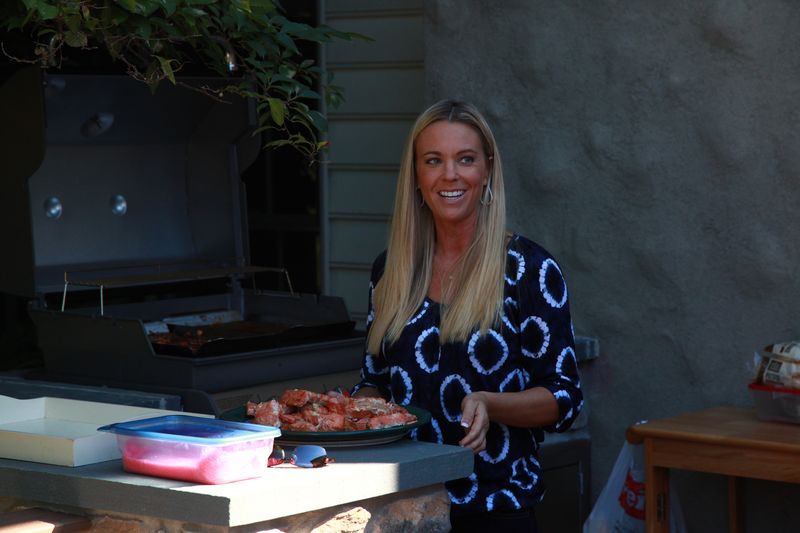 By Ashley Thompson
Other than landscaping Kate is eager for another exterior project. Since purchasing their house Kate has put pennies away for a new deck. To celebrate the completion of her new outdoor experience Kate is having a deck party. But why? Because once you break it in, it's no longer new. Between the bickering and the OCD mother, it does' look like the party will ever happen. Might I add... what a beautiful view from this new, yet functional, deck.

Kate likes to give the kids special days out for bonding. For the boys, this year is all about learning magic. After lunch at their favorite restaurant and a solid plan made, it was time to perform for their sisters. The person most nervous, yet not even performing the tricks, is Kate. Because she knows the girls will be ruthless if the boys don't perform flawlessly. To entice the girls to participate, Kate made a tip jar and chocolate coins for the girls to give to the boys if they are impressed. Not so shockingly the coins became weapons instead. Hey, at least you get chocolate!

For the girl's special day out it's off to the spa for mani's, pedi's, braids and giggles. It's about time Kate learn how to braid seeing she has 5 girls. Lucky for the females there's no performance for a rough crowd. Although, methinks the girls are a bit jealous that the boys got to learn something to impress others.
Photo credit: TLC