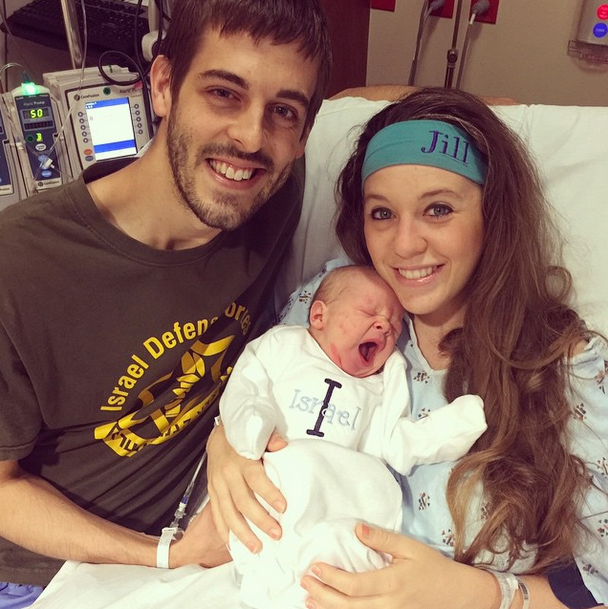 By Ashley Thompson
As a first time parent there's a lot of anticipation and questions. That's no different even when you come from a family of 21 people (plus in-laws and nieces/nephews). Jill and Derick have a lot to prepare and with Jill's midwifery knowledge it's hard to separate what you know and what you feel. (Jill has helped deliver over 100 babies.)
The couple's last hoorah before the arrival is a basketball game at Derick's Alma Mater, OSU. His parents attended the university and his dad was the mascot, Pistol Pete. Derrick followed in his footsteps and became the mascot as well, and this time Jill gets a front row seat to his shenanigans. The couple would like to see their children follow God's path and would be ecstatic if there was a third generation Pistol Pete in the family.
Momma Michelle says she doesn't plan on giving Jill too much advice unless she asks for it. Although she's considered an expert, she acknowledges that each labor and delivery is different and it never gets easier. Her first born, Josh, included forceps and an epidural while her second was an emergency c-section with twins. Jill was Michelle's first natural birth and fastest recovery so that's what she preferred for subsequent births. Jill's birth plan is to have a home birth without medications. But things don't always go as planned.
Her water broke at 3:43 am but she decided to go back to bed since she wasn't experiencing contractions. After 17 hours in labor the birth pool and towels are ready and contractions were rapid. She took castor oil to get labor progressing and at that point he called for reinforcements (Jana, Mom and friend Rachel). 36 hours in labor the concept of the hospital was getting closer. At 48 hours she noticed meconium which is a sign of distress in the baby. Since she wasn't in an emergency situation yet, she decided to make her way to the hospital.
After laboring for 60 hours an exhausted Jill is ready for her epidural so she can rest and get ready. During the last check the doctor realized that the baby was breech which isn't suitable for delivery. Their best option is a c-section due to the difficulty of waiting any longer. Jill and Derick are strong and calm during the whole ordeal, knowing that seeing their baby is the light at the end of the tunnel. A few baby screams and 9 pounds 10 ounces later Israel David was born.
Photo credit: @jillmdillard Instagram