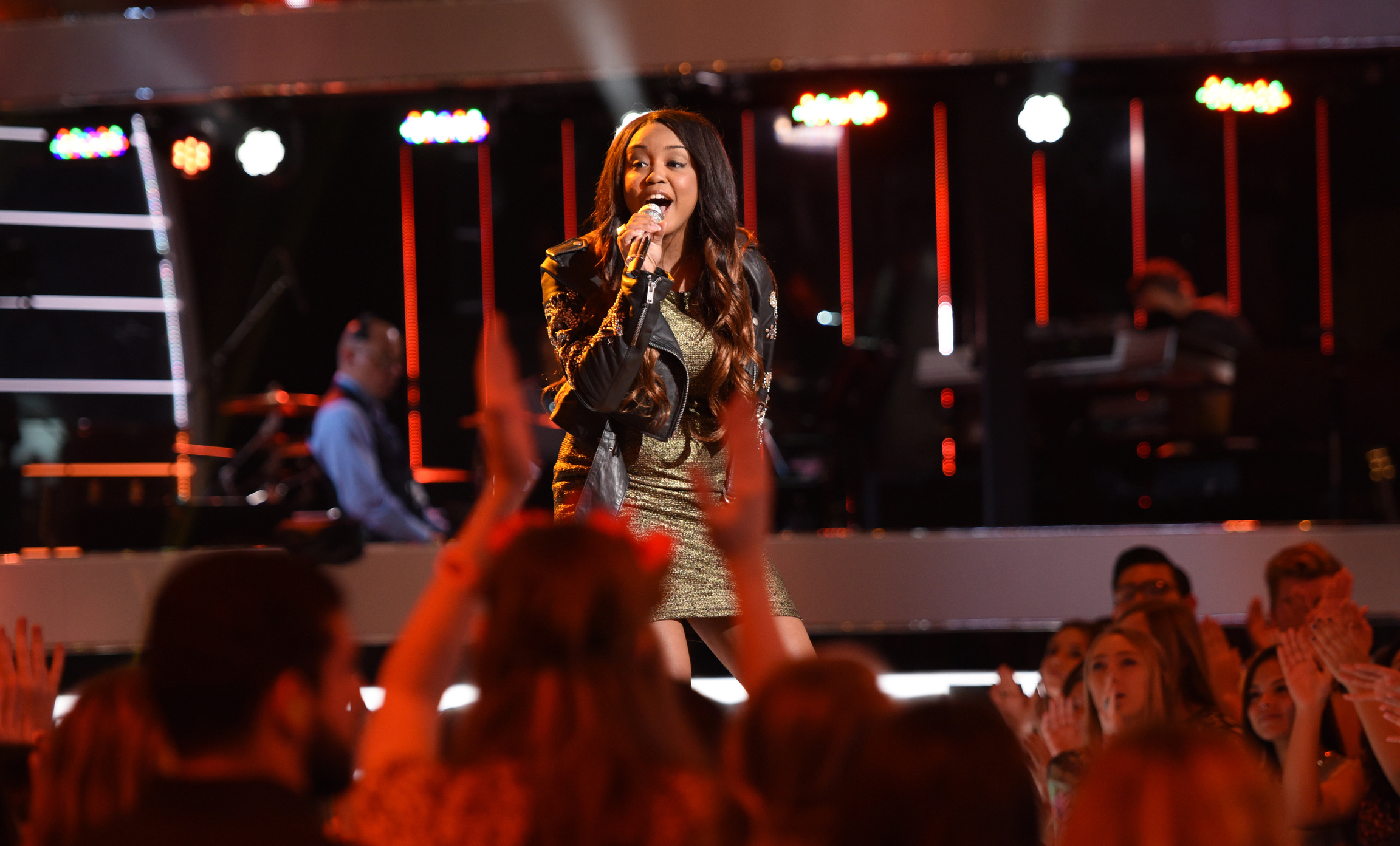 Last night, we said farewell to another American Idol Contestant, Sarina-Joi Crowe. In an interview with Sarina-Joi Crowe, she shares what her experience was on American Idol and what she'll be up to in the future.
Q: Were you shocked to receive the lowest votes in the top 12?
Sarina-Joi Crowe: I wasn't shocked.  I wasn't exactly happy with Wednesday's performance. I knew it wasn't my best...so I kind of woke up with the feeling that I could be in the bottom, and so I prepared for that.
Q: Last night was the first opportunity for the judges to use their save, did you hope they might use it on you?
Sarina-Joi Crowe: It was like mixed emotions.  A part of me wanted them to save me, but a part of me knew the reality of the situation, and the reality was that it was the first episode of the season.
Q: This is your fourth time around.  Do you think the new format of the show may be throwing off some of the contestants?
Sarina-Joi Crowe: I think it's a matter of how you deal with it because it is very nerve-racking to sit there and not really know if you're going to get to sing or not, and so when you do get your name called, it's a little frazzled.
Q: How does your elimination affect your determination to be an artist?
Sarina-Joi Crowe : It doesn't.  It actually motivates me even more.  It's like, at the end of the day, I know everybody wants to go all the way on Idol, and that is ultimately the goal.
Reality Wanted: Tell us a little bit about how you felt auditioning, going back four times?  And, any advice you'd have for future contestants?
Sarina-Joi Crowe: Yes.  I just felt like you should never give up.  That's the one thing that I want to make known across the nation... You have to go back and figure out what you're going to do next and try it again.
Reality Wanted: What are you plans now? To stay in LA or go back home?
Sarina-Joi Crowe: I'm in L. A. for a little bit, for a couple of days, and then I'm going to go home and thank my wonderful hometown... then I'm going to go back on the road, and visit some people and do some gigs, and my career is very much like on the move at this point.
Photo credit: FOX