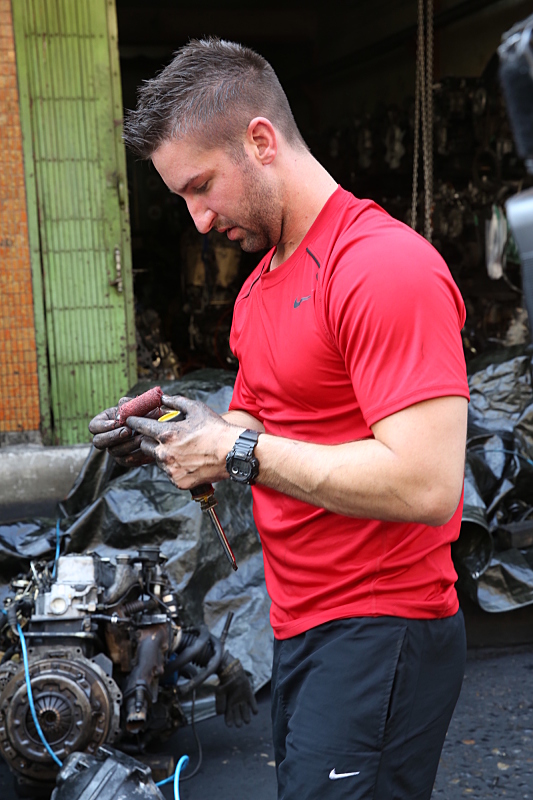 By Jules Palton
Couples continued their mission through Thailand as they traveled to the capital of Bangkok to complete their next set of challenges. The worst part of moving on in the beginning, was yet again, finding the next flight, but couples had to depart in the order in which they finished the previous set of challenges in.
Upon arrival, the couples had to figure out which form of motorized transportation would be the best for them to maneuver around the city. They had the options of taking a water rail boat and using the water to go through the city, or using a speedy buggy to go through the city, but more than half of the couples found it to be more easier on the water.
Couples such as Blair and Harley continued to argue with trying to follow each others leads, but they eventually persevered to get to the next challenge. After finding the best part of transportation, the couples had the random options picked for them between going to the correct food market to eat a 100-year-old egg, or playing a game of Chinese pool and knocking in just one pool ball to advance. Struggling to get through the repulsive idea of eating a rotten egg, things would eventually lighten up in the next part of the challenge where the couples would visit a temple of prayer. Some of the couples such as Laura and Tyler found it be more "peaceful" and a way to "embrace the culture."
Feeding the cats at the local pet store would be the next competition, but far less complicated than having the challenge of uncovering their next clue from a random car transmission in a junk yard. Eventually, the couples realized, that the final clue was inside a screwdriver inside the transmission and would lead them to the Metal Castle Temple, which was their finish line for this challenge.
Far more behind than any other couple because of the place they finished in the previous competition, Harley and Jonathan, were yet again, in the predicament of facing elimination. They caught up, but were just too far behind to finish behind the newly engaged couple, Matt and Ashley.
The competition is getting fierce, and the couples are beginning to learn who their partners really are, as they continue to face these cut throat challenges in The Amazing Race.
Photo credit: CBS