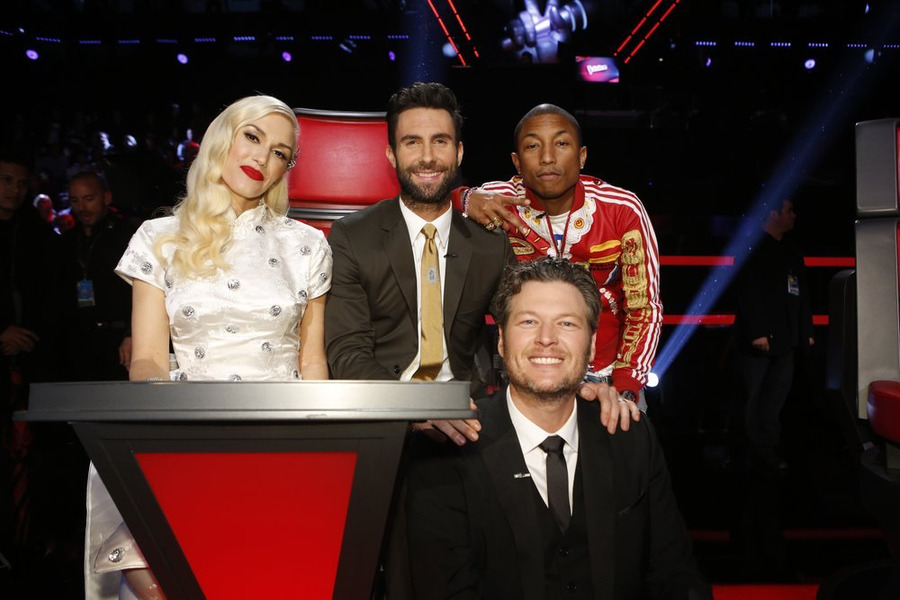 This year The Voice broke all sorts of records, from the number of iTunes top ten hits the contestants had, to the ratings, to , for the first time ever, giving the contestants original songs to record and perform in their bid to win this year's title.
This show has changed. This is now a true breeding ground for a stellar career. If you have tried and failed, tried and stalled, or only ever creamed of trying then this could be the luckiest break of your life. This season the final four have shared their tips for surviving and thriving in this brutal industry, with Matt McAndrew even giving tips on what types of songs to audition with. 
Check out our backstage interviews with the final four and all the former contestants and judges from this years show (see below).
Aria Johnson is the music memorabilia expert on Beverly Hills Pawn on Reelz channel and became this seasons backstage music host at The Voice for Reality Wanted. If you would like to learn how to host and perhaps even get access to the hottest red carpet events or finals shows in Hollywood then take my lessons on hosting. 
http://www.ourlittlesecretpr.com 
If you want to be on next year's season of The Voice then check out the auditions and apply online.
OPEN CALL AUDITIONS COMING TO A CITY NEAR YOU!!

NEW YORK, NY JANUARY 24th & 25th

LOS ANGELES, CA JANUARY 31st & FEBRUARY 1st

ATLANTA, GA FEBRUARY 14th & FEBRUARY 15th

CHICAGO, IL FEBRUARY 21st & 22nd

MUST BE 15 YRS OR OLDER/ALL MUSICAL STYLES ACCEPTED
Photo credit: NBC