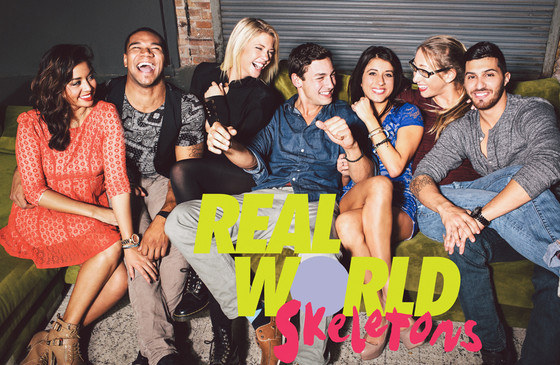 The Real World is returning to the Windy City, with a season full of fun, entertainment and...skeletons? Yes! The season will begin as usual with seven strangers moving to Chicago and living together, but each roommate is escaping from home with skeletons in their closets.
All seven roommates are running from "shattered lives, broken relationships, estranged family members and dark secrets," but they don't know that these skeletons will soon be knocking on their door.
The seven new roommates are; Bruno, 24 from East Providence, Rhode Island, Sylvia, 25 from Kansas City, Missouri, Jason, 24, from Raleigh, North Carolina, Madison, 23, from Austin, Texas, Nicole, 23 from Staten Island, New York, Tony, 25, from Folsom, Louisiana, and Violetta, 23 from Sarasota, Florida.
The roommates "soon discover they cannot run away from their past mistakes as unresolved issues and abhorrent behavior are pushed to the surface as the 'last person on earth' they wanted to see, comes knocking on their door," according to MTV.
The Real World: Skeletons premieres on Tuesday, December 16 at 10pm ET on MTV.
Photo credit: MTV