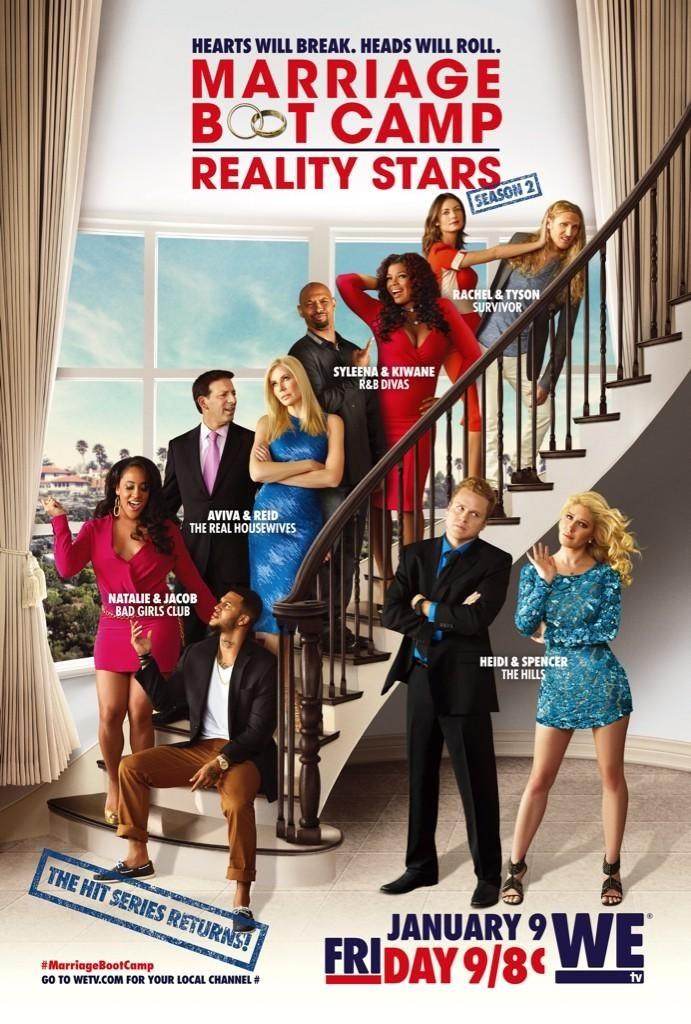 So how do you top an explosive, iconic, memorable internet "breaking" Real Housewives moment like throwing your artificial limb across the room? You get your husband to do it! And rumor has it that is exactly what Aviva Drescher, formerly of The Real Housewives of New York, promises to serve up during WeTV's upcoming season of Marriage BootCamp: Reality Stars.
She barely had the golden apple snatched from her hand by Bravo Producer Andy Cohen when she signed on to do "BootCamp" which will no doubt dish up a cool little side order of vengeful "That show made us end up on this show" and she would not be alone. There is a long line of broken marriages, bankruptcies and legal woes that follow being a part of the Housewives brand and one has to wonder if it is all that pressure of having to "keep up the the Jones's" that makes so many "stars" of these shows wind up broke and/or broken. 
Cue this season of Marriage Bootcamp with former reality stars such as Aviva and Reed Drescher from RHONY and "Speidi" - Spencer and Heidi who started their "reality" career in 2006 on The Hills.
For two whole weeks, five couples will be "locked up" and probably a little "boozed up" (cause everyone knows liquor loosens the tongue) in a house, with professional marriage counsellors to work on their relationships, and see if what they have is worth fighting for or worth leaving.
THE COUPLES
Spencer Pratt and Heidi Montag (more commonly known as Speidi) made their debut on reality TV in 2006, and the couple has been reality obsessed ever since, going so far as penning the painfully awkward book, How to Be Famous. You either loved or hated them on MTV's, The Hills,  and despite media speculation that the relationship was just for the cameras, they have so far lasted the distance, which in Hollywood terms, eight years is like double dog years so they've really been together for over a century. At one point they even dropped off the reality TV radar in what looked like a permanent move. But a little birdie tells me they have signed and are currently filming their own new reality show so this little cameo on WeTV will no doubt remind people of the "real life" drama they can bring.
Then there's Bad Girls Club girl Natalie Nunn and her husband Jacob Payne who join the cackle of couples that are working on their marriages!
R&B Divas star Syleena Johnson and husband retired NBA player Kiwane Garris also join the cast.
Survivor cast members Tyson and Rachel are not quite hungry enough to get married, forcing the question of "why not?"
And last but by no means least we have Aviva and Reed Drescher who seem to be yet another casualty of the Real Housewives franchise. 
A little birdie tells me it will be filled with fights, family drama and some extreme leg throwing even more dramatic than Housewives. They certainly have some solid reality TV "performers" who know how to dish up the drama so good or bad, it should be an awesome watch.
Marriage Bootcamp: Reality Stars airs Jan 9th on WE TV Fridays 9/8c.