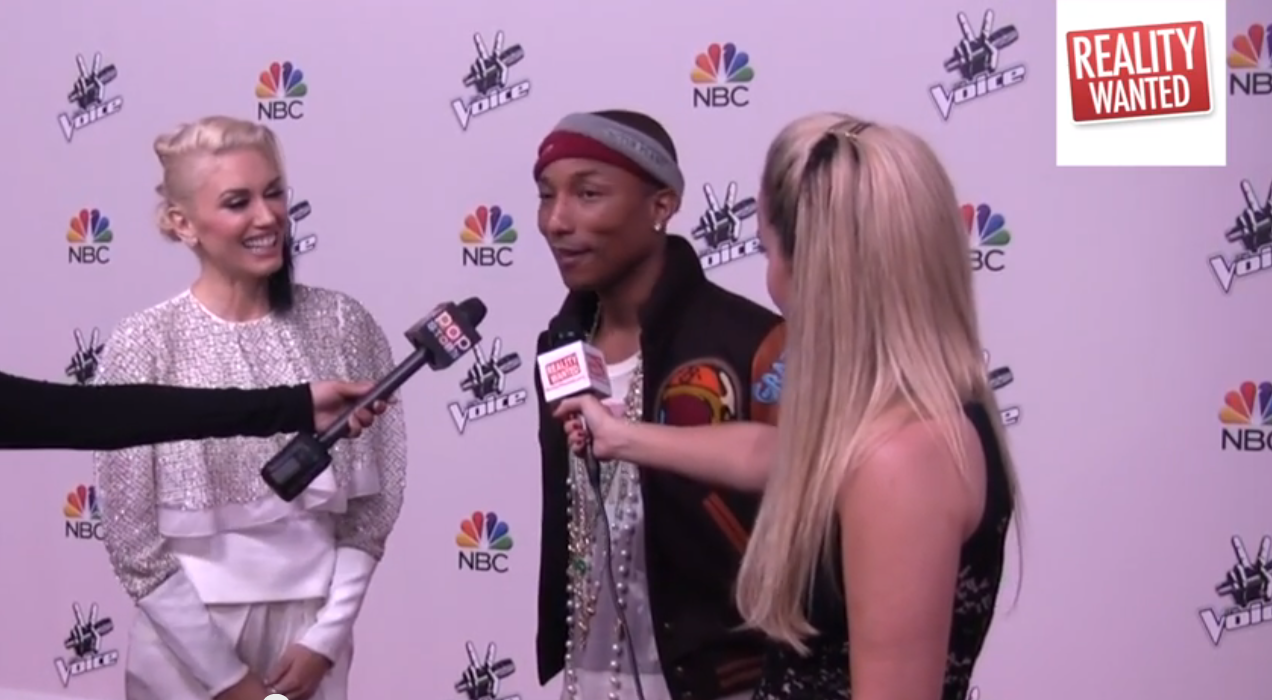 Reality Wanted went backstage at The Voice and spoke to Pharell Williams moments after he and Gwen Stefani debuted their new single Spark The Fire live on the popular NBC competition singing show. But Spark the Fire has a surprising deeper meaner and actually stems from Pharrell's deep respect for women in the industry and all they have to overcome to survive and thrive in a traditionally male "dominated" industry. 
Our new music reporter Aria Johnson may look familiar to you. She is the music memorabilia expert on the reality show Beverly Hills Pawn, which actually listed their casting call here on Reality Wanted.
And just a little aside - I also auditioned for the show and have had a recurring role on the show which also "sparked" a beautiful friendship with Aria. What started out as a small role for me has led to so many other opportunities which is proof you never know what will lead to your big break but the most important thing to do is keep working. Small roles can often lead to big opportunities. 
Aria, although a lead cast member on the popular reality show, which airs in over 80 countries, was keen to do some hosting to increase her longevity and range in the industry and so I took her under my wing and put her through my comprehensive red carpet hosting course. She is now the backstage reporter for The Voice with many more hosting opportunities coming her way.
If you are interested in learning how to host then check out http://www.ourlittlesecretpr.com  and enquire about my awesome Groupon deal here    http://www.groupon.com/deals/our-little-secret-pr
Check out Aria's interviews here: