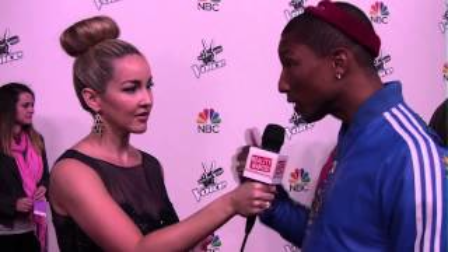 Want to hear what Gwen and Pharrell had to stay about their debut of Spark The Fire on The Voice?
Want to hear what Craig Wayne Boyd's biggest and smallest gig ever was?
Who would Matt McAndrew sing with if he could? Want to hear him sing his favorite Beatles song?
Damien loves gospel and shares his favorite gospel song with his fans.......
Luke Wade talks about life as a dancer and his love of girls...and spandex.....
What is so embarrassing in Ryan Sill's bedroom that makes him blush?
Get all the inside info from our live interviews Backstage of The Voice with Aria Johnson (the music memorabilia expert on Beverly Hills Pawn on reels Channel).
Filmed, edited and produced by Ajay Rochester - content creator for Reality Wanted.