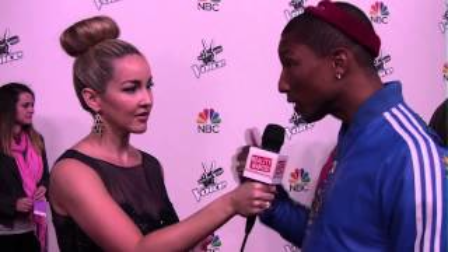 Can't get enough of The Voice?
Want to know who Ryan Sill is still married to?
Want to know  what singer Jessie Pitts is most inspired by?
Want to know how Luke Wade pulled himself back together again and how much he appreciates his fans for all their support?
What do Pharrell and Gwen have to say about their next albums and did you know they have a duet coming out?
Interested in being on The Voice? Then listen to some great hints and tips from those who are in the know.
Then check out the Reality Wanted backstage interviews with the music memorabilia expert from Beverly Hills Pawn (Reelz channel), Aria Johnson. If you are interested in getting al the latest interviews with cast and casting directors then make sure you subscribe to out Youtube channel.
If you are interested in learning how to become a red carpet host for Reality Wanted then subscribe to the Youtube channel and we will let you know when we start training new hosts.
Check it out: