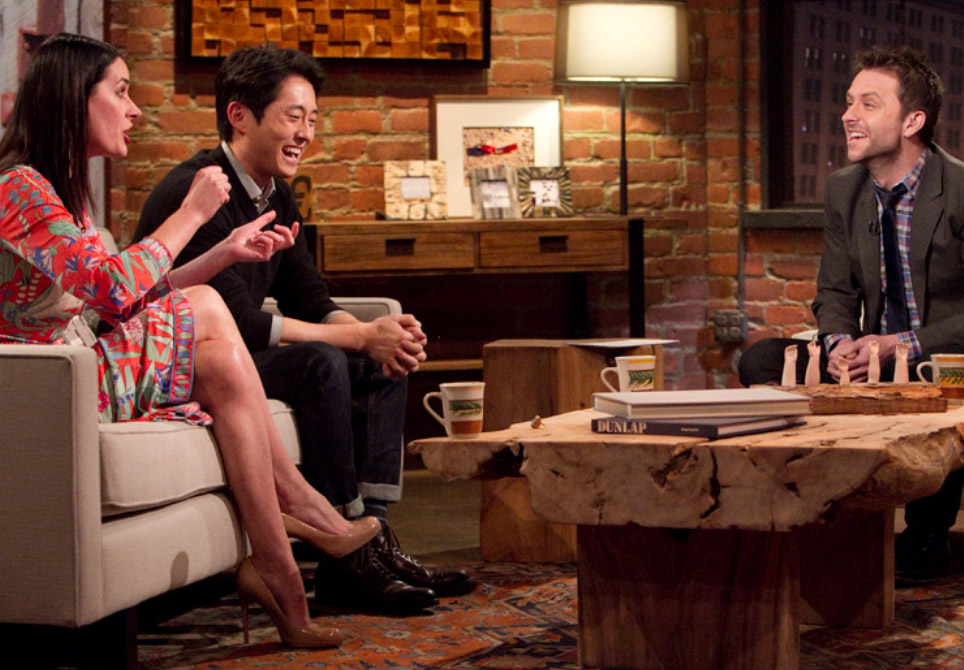 The face of "reality" TV is shifting. We have moved from following the lives and jobs of "real" people to semi scripted formats, to scripted "reality", to factual reality and even this year getting multiple awards and mentions at this year's Emmy's and Golden Globes. Reality is no longer a dirty word and very much a reality in the TV landscape…… and just like the popularity of certain genres of drama shows such as crime, vampire and court shows, reality too has it's own shifting landscape, so much so that no one could have predicted that a simple "after show" of a drama series on Cable TV could come second in the ratings. Which is exactly what happened this week.
I'm referring to the Talking Dead on AMC, the after show of the cult hit drama show The Walking Dead, hosted by self labelled super nerd Chris Hardwick, with a simple sit on the couch, fan based, casual interview style format filled with guests like show runners, writers, special effects crew, celebrity super fans and the odd cast member. But its tongue in cheek schlocky but slick edits of their in memoriam segments to zombies and cast members killed off and insights into why and what's next makes it gripping TV and AMC is laughing all the way to the bank with a show that costs barely anything but is reaping the benefits of super fandome wanting more, more , more.
Watch as more and more after shows appear with little cost to the networks but with uber benefits of the old adage of "leaving the audience wanting more" and actually giving it to them.
Talking Dead Sundays 10/9c AMC
Walking Dead airs before it.