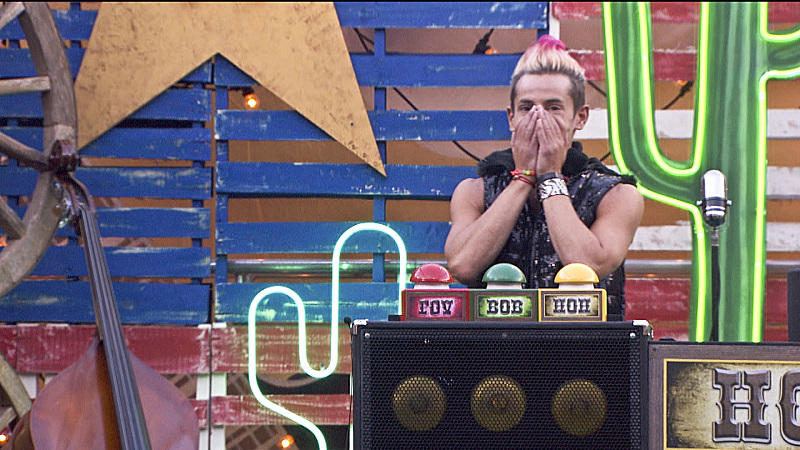 The Communist Party of China (CPC) is the founding and ruling political party of the People's Republic of China (PRC). They have strict rules for what you can and can't access through the web, specifically, popular social sites such as Facebook, Twitter, and YouTube are blocked by the government's firewalls, as well as various news outlets. 
It has often been referred to as "Big Brother is Watching!" which is ironic given Big Brother the TV show is about to be made in China for the first time ever.
Youku Tudou Inc. said a Chinese version of the program will run for 10 weeks in early 2015 and production is due to start soon. It is collaborating with Endemol China, a new operation that has been established in Beijing, according to a statement by both companies on Tuesday.
In "Big Brother," people are filmed living together in a large house in which they have no contact with the outside world and have various challenges and voting ceremonies in order to survive, taking home a large cash prize as the sole survivor. The program began 15 years ago and has been made in Europe, North America, Latin America, Africa and elsewhere in Asia.
Youku Tudou runs two of China's private online streaming sites that attract a young audience and have operated with fewer of the restrictions that state-run TV broadcasters face, allowing them to introduce more varied and foreign content.
However, regulators have signaled in recent months a tightening of control over the industry, including future mandatory approval for foreign TV shows and movies shown online.
China tops the list of countries banning celebrities for a variety of "crimes" including the following stars:
Brad Pitt was banned from China because of the actor's starring role in "7 Years in Tibet" upset Chinese officials for a positive portrayal of the Dalai Lama.
Director Martin Scorsese was banned from China after directing the film "Kundun," based on the teachings of the Dalai Lama.
Actor Harrison Ford was banned from China after testifying at the U.S. Senate Foreign Relations Committee in support of an independent Tibet.
Actor Richard Gere was banned from China. You guessed it. He is a devout Buddhist and supporter of the Dalai Lama and Tibetan independence.
Rocker Bob Dylan was banned from China, where he is seen as a scary counterculture icon who will only make trouble.
Singer Bjork was banned from China after dedicating her song "Declare Independence" to the Tibetan freedom movement . 
Singer Miley Cyrus was banned from China because the Ministry of Foreign Affairs was upset by pictures the then-Disney star took posing with slanted eyes.
As news breaks of Lisa Vanderpump from Real Housewives of Beverly Hills turning down $600,000 for three weeks to appear in UK's Celebrity Big Brother it looks like while there may be a regular version of BB in China it's doubtful we will see a Celebrity version any time soon.