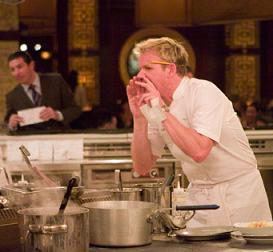 Fall is here and with cooler temperatures comes some great reasons to rug up and stay indoors. NEW SHOWS and lots of them!!!!! Over the past few weeks,The Biggest Loser, Couples Therapy, Hells Kitchen, Dancing with The Stars and Kim of Queens returned to our screens with Love and Hip Hop Hollywood kicking off its first season.
And that is just the beginning! We also have The Voice featuring new coaches Gwen Stefani and  Pharrell Williams, RHONJ spin off Manzo'd with Children and the ironically named Kendra on Top,  focusing on her husband Hank Baskett's so called extra marital affair with a transexual. Speaking of marital woes we also have the almost too real to watch True Tori to look forward to. 
See the list of reality TV shows either having just launched (it's not too late to catch up) or about to launch here:
Breaking Amish– aired September 18 on TLC
The Voice – aired September 22 on NBC
Survivor San Juan del Sur – aired September 24 on CBS
Shark Tank – aired September 26 on ABC
Amazing Race– aired September 26 on CBS
Kendra on Top – aired October 3 on WE tv
Manzo'd with Children – aired last week October 5 on Bravo
Bad Girls Club Redemption – October 7 on Oxygen
Hollywood Divas– October 8 on TV One
Chrisley Knows Best – October 14 on USA
Top Chef Boston – October 15 on Bravo
True Tori – October 21 on Lifetime
Shas of Sunset had been scheduled to premiere October 13 but when I was visiting the offices of E! the other day, I actually had to cross a picket line of the Shahs of Sunset post-production crew employed by Ryan Seacrest Production. Their signs claimed hypocrisy of a show all about about wealth not giving health and benefits to the people who make it. Fair call, I think.
Bravo has removed the premiere date and time information from the Shahs of Sunset page. 
Rumor has it that the Real Housewives of Atlanta will return on November 2 and Nene Leakes is reportedly being paid one and a half million dollars to return, making her the highest paid "housewife" ever. We are anxiously awaiting fall premiere dates for Celebrity Apprentice, Snooki and J'Wow and a show starring one of my new twitter friends, Renee Graziano, Mob Wives.
With this much great TV coming to our screens, how am I going to get anything done?
I love it! And god bless our DVRS!
Follow me on twitter @ajayrochester